Disclaimer: This chapter is currently in development. There are likely typos, errors, omissions, inconsistencies and so forth. Please do not treat this as a polished and completed work!
"Congratulations," a priest said. "You managed to find your way through that trial in near record time," he added.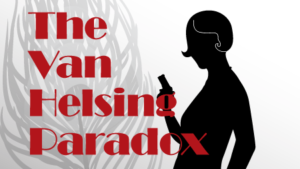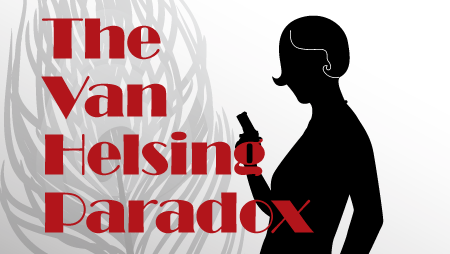 "So that's not a trap," Clara asked while sounding a bit disappointed.
Clara looked around and saw that she was now at the epicentre of a large circular tower. The architecture was airy and marble made up the bulk of the structural supports and walls. Winding their way through the core there were two staircases that led higher into the rotunda.
The ceiling was made of glass and steel permitting the sun to beam down directly into the centre of the room. Clara's spirit rose and oddly enough felt at peace.
"Oh! It's a trap as well," the man said. "Can never be too careful about who or what ventures into the Terminus," he added.
The who or what part of his statement had gotten her attention. However, there were perhaps more pertinent questions to ask. Would they be inclined to answer?
Jack appeared from one of the side doors with her suitcase in hand. Where did he find the time to get her bag and find an alternate entrance? For a brief moment her mind saw past her logic and irritation and noticed his piercing blue eyes and sharp features. Why did her face feel warm?
"Father Taylor," Jack said. "Shall I bring this to her room," he asked.
"No that is quite alright young Jack," Father Taylor said. "You know you're not allowed in the women's wing," he added.
"But that places smells of flowers and spice and everything nice," Jack whined, and followed through with a smirk.
That had been Clara's introduction to his mischievous side. If that kind of behaviour was even partially tolerated here then she was about to have a grand ole time.
"Jack is a second year student here," Father Taylor said.
"Pleasure was all mine," Jack said. "Barely had to lift a finger," he added.
Barely? Jack had been more of a killick than an enabler. He must have been placed there to act as a diversion and prevent her from asking the pertinent questions.
"Likewise," Clara said. "Father, what are plans for me," she asked, seeing that she was eager to begin.
Without a word an older student appeared from one of the upper levels. At first she assumed it was a nun given the uniform that reminded her of a nun's habit.
"Clara this is Edith," Father Taylor said while pointing to the new arrival. "Take your things and follow her to the women's dormitories," he added.
"Yes Father," Clara said and hid her disappointment.
It seemed that answers would have to wait. This time, Clara was certain they could not evade her for long.