Not Available For Purchase – Understanding How Amazon Links to Markets was originally posted on Renée Gendron's Word Crafting site.
The most important step in getting your books into the reader's hands is directing them to a storefront. Since Amazon has the largest market share globally, many opt to target them exclusively and gain access to features such as Kindle Unlimited.
Authors will typically provide a link to their book from Amazon.com or their regional counterparts. These links can be used on Twitter, Facebook, other social media, and the author's blog. For example: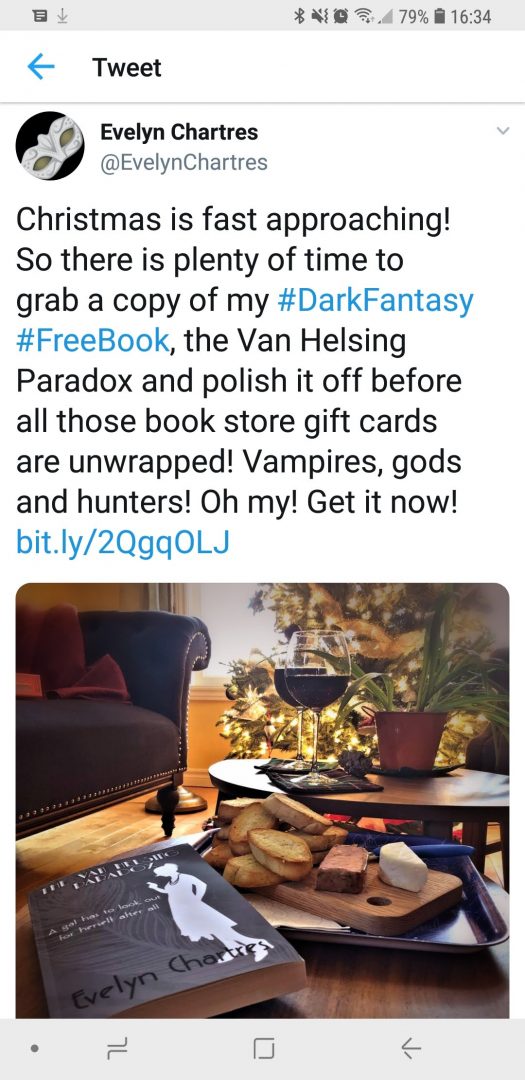 Does that link work for everyone? How about those that shop in a different market? Good question, but first we need to explain what an Amazon market is.
Amazon is separated into regional market places, normally but country. This is why you will find sites like Amazon.com (United States), Amazon.ca (Canada), Amazon.co.uk (United Kingdom) and so forth. For various reasons, not all goods can be purchased in a market that is not your own, and this extends to Kindle Books. So how does this apply when people are sent to the wrong market? The answer is nuanced.
On a computer, Amazon will inform users that they are not in their market and will redirect them. That is not the case for mobile users, the example below shows a case where the user is not in their default market (Amazon.com).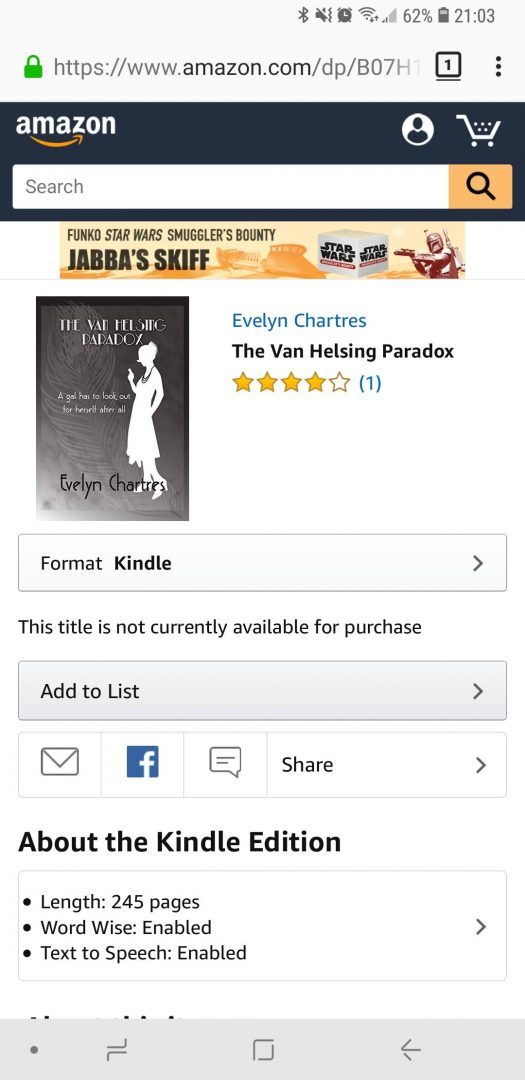 Since the user is in the wrong market, they are told that This title is not currently available for purchase. Some potential readers will know what is going on and change the link. Then they would then see the following page: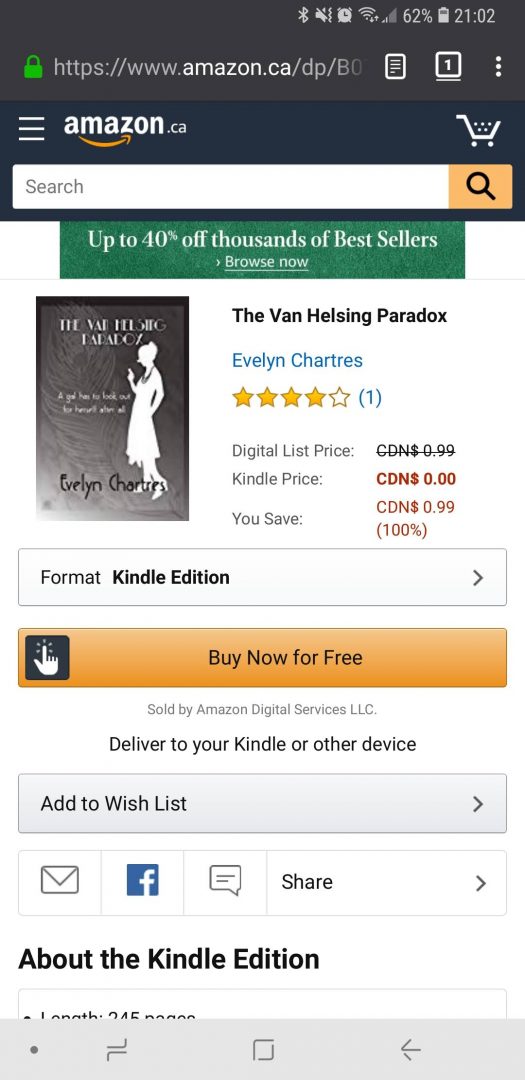 What if the user is not aware this problem exists and/or how to correct? What happens then? Simple answer, the user moves on, or contacts a confused author. Potentially leading to one less sale, and the opportunity to get a positive review or build a fan base.
So how do we fix this? Here are three easy methods.
Authl.it is a service that provides a jump page for the user. When someone clicks on the generated link, they will see the novel, synopsis and shows users various markets. This service requires no account, and comes with a really short link mimicking services like Bit.ly.
Note that the page shows which market is most likely correct, reducing the chances for someone choosing the wrong market. Also note that not all markets are available through this service.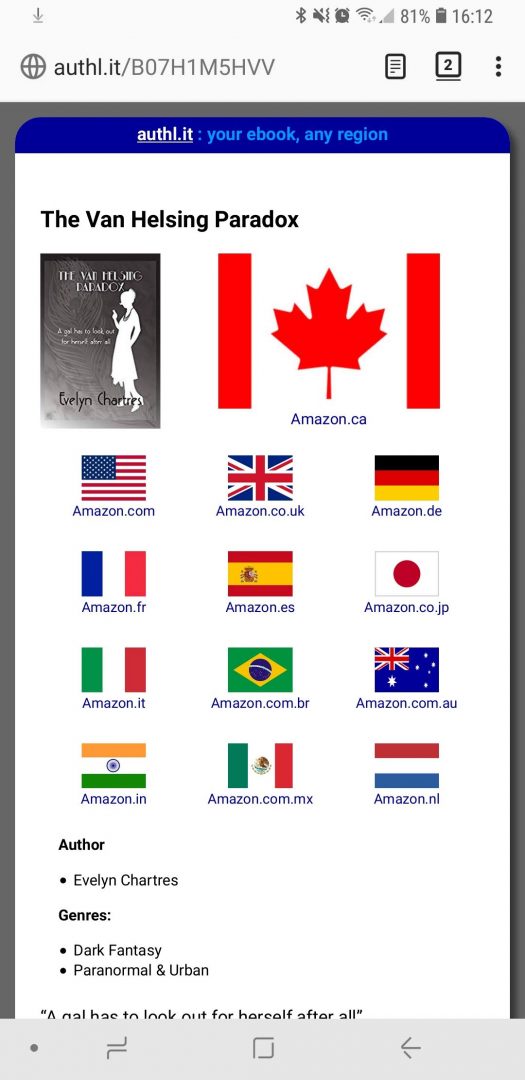 BookLinker is a site that offers the ability to create market agnostic links. The links are free for the basic service, easy to create, and provides a simple link that you can pass on. These links can also be customized, so they are easier to remember. When users click on the link, they are redirected to their market, a the process that is invisible to the user.
Universal Books Links is a service offered by Draft2Digital and offers a similar service to BookLinker. The difference is how this service also links marketplaces other than Amazon, such as Apple, Kobo, and Barnes and Noble. The service is free, and Universal Books Links are created automatically when you push books through Draft2Digital.
You can also add links that Draft2Digital will not target, such as Smashwords. Overall this is a great solution for those who go wide. Users who click on the links will get the option of choosing their market and going straight to the book. Links on this service can also be customized, just like BookLinker.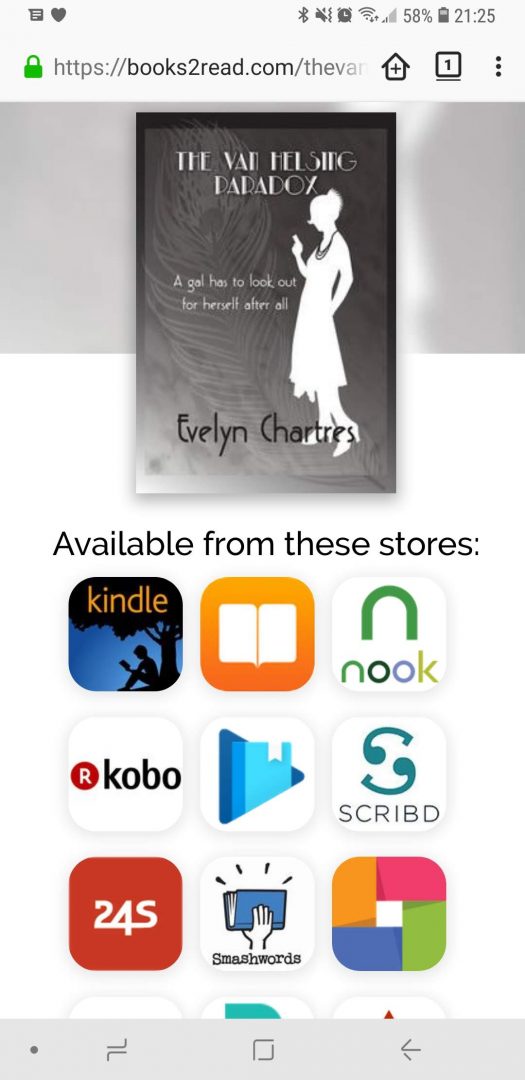 Note: All of these services can be paired with a web link shortening service such as Bit.ly. This can be invaluable on sites like Twitter with a limited character count, and provides the ability to track links for statistical analysis.
In short, Amazon has multiple markets to sell Kindle books. A link for one country may not redirect users and result in a lost sale.
Using services like Authl.it, BookLinker , and Universal Books Links helps you provide one link which negates this problem. Users end up where they need to be, and you can grow your fanbase from there!