After a bit of encouragement, I've decided to make a few chapters from my latest dark fantasy manuscript, The Van Helsing Resurgence, available early on Wattpad! I've also submitted it for consideration in the 2019 Wattys. So let's see how that turns out?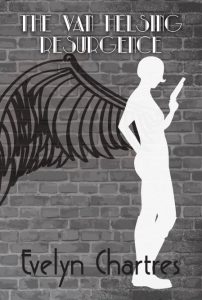 This story takes off where The Van Helsing Paradox leaves off. A world where space and time has been shattered by a group of scientists, in the hopes of altering the course of history. Clara and an echo from her past are sent to Earth to investigate the case of a soul being corrupted against its will.
Before you read, be sure to remember, that while the Roaring Twenties are long gone, a heroine's work is never done.
Clara is back!