Sara Flower Kjeldsen is the author of Eve and Adam, a literary short story that tells the tale of two people who find each other when they are most in need of a friend. In this case, support and companionship come in the form of a complete stranger.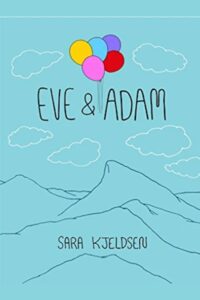 The narrative is told from both points of view, and Kjeldsen uses this juxtaposition to breathe life into Eve and Adam. As the story develops, this seemingly innocent tale of lovers from different worlds takes on a dark twist and forces them both to face the inevitable.
Eve and Adam is a quick read that will steal your heart before shocking you to your very core. When reading this tale, it's best to remember that the grass is not always greener on the other side.