Indie author Sara Flower Kjeldsen has regaled us with a story of a femme fatale named Marie. Beautiful, intelligent, empty inside, and deadly beyond all reckoning, this is a character with whom you would not normally bond with.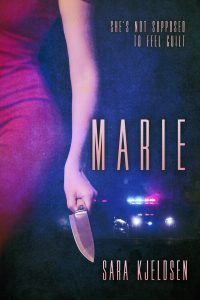 The characterization is much more chilling since the story plays out in first person. We see Marie's thoughts and lack of emotion from a formative event in her youth right up to her thirties.
The most telling quote in this novella is —My heart isn't cold, it's empty— defines the character and makes her journey compelling.
With a hint of Edgar Allan Poe's The Telltale Heart, readers will not only consume this story in one sitting, they might just learn to love Marie on their way.