Amazon is separated into regional marketplaces. This is why you will find sites like Amazon.com (United States), Amazon.ca (Canada), and Amazon.co.uk (United Kingdom). For various reasons, not all goods can be purchased in a market outside of your own, and this extends to Kindle Ebooks. However, how does this apply to readers who are sent to the wrong market? While the answer is nuanced, the end result is that it often leads to lost sales.
How do we fix this? Here are four easy methods:
Details
Authors often provide links to their books on Amazon.com or their regional counterparts. These links are then passed on social media or your author's blog, to direct readers to your content. For example: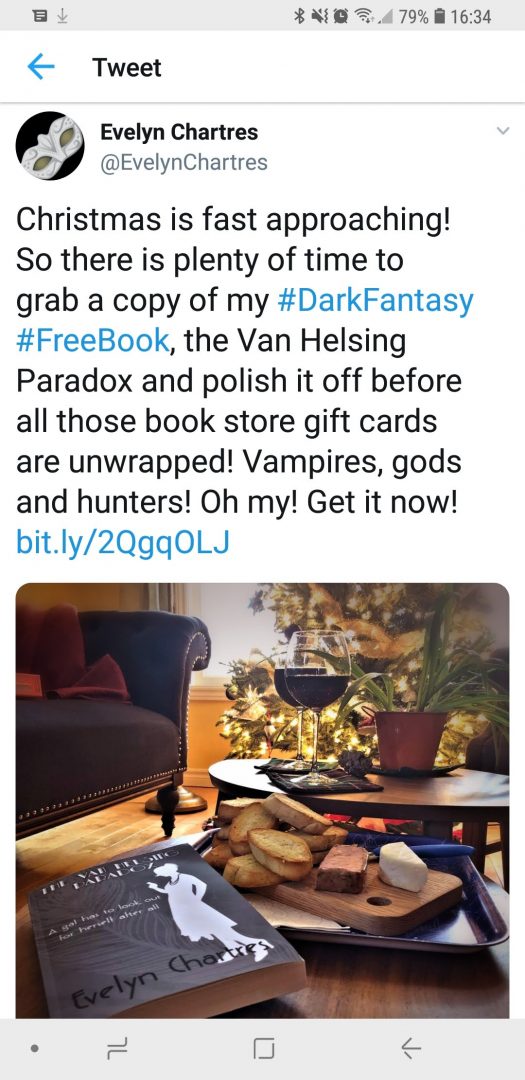 On a computer, Amazon informs readers that they are not in their regional market and offers to redirect them. That's not the case for mobile readers, the example below shows what happens when someone is sent to the wrong market (Amazon.com).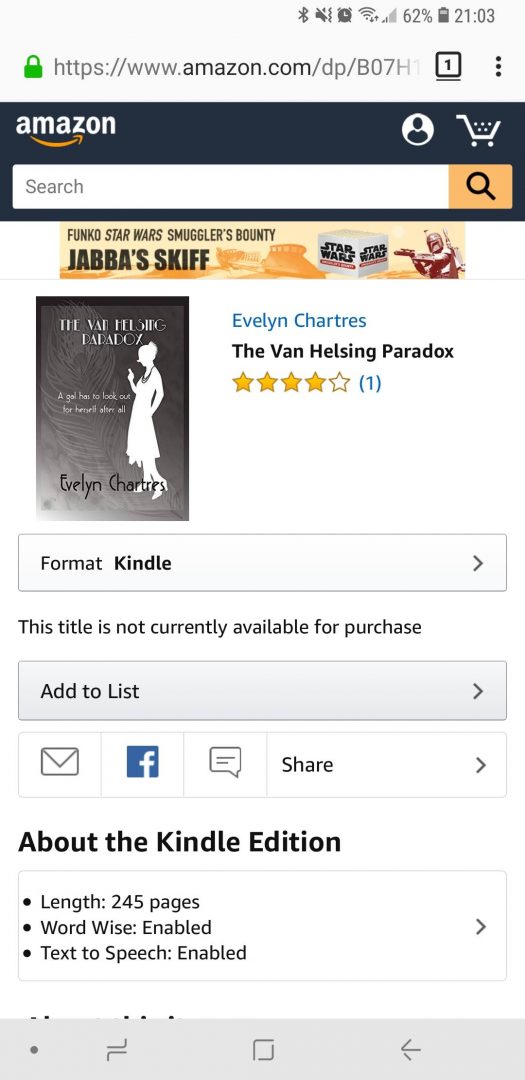 Note that the reader is informed that: This title is not currently available for purchase. Some readers may adjust the link to correct the problem: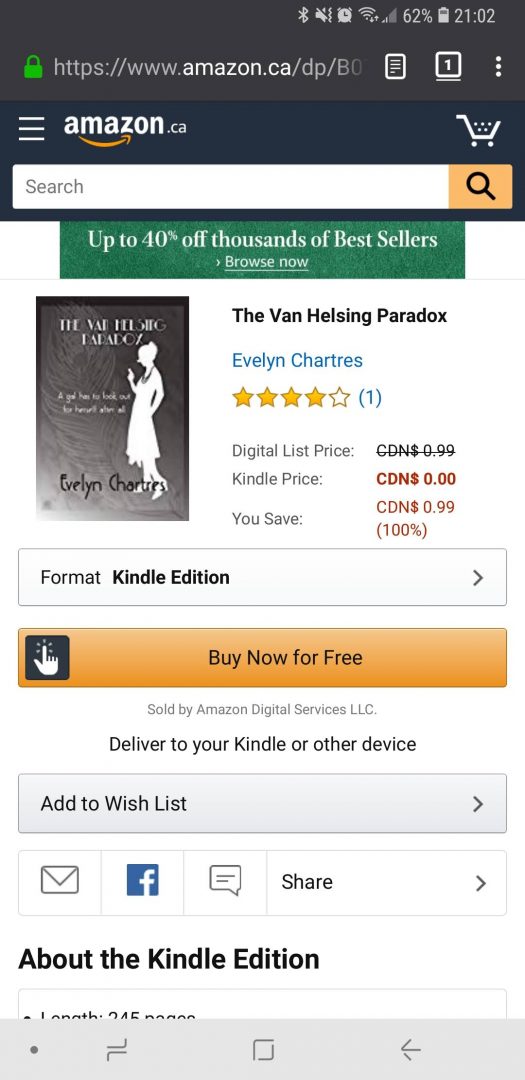 What if they don't know how to fix the problem? What if they can't be bothered to? The simple answer is that those readers move on.
So how do we fix this? Here are four services that directs readers to the correct regional marketplace.
Authl.it provides a jump page to the reader. When someone clicks on the link, they will be brought to a launch page showing the novel, synopsis and links to various markets. No account is required to create links, and short links are available.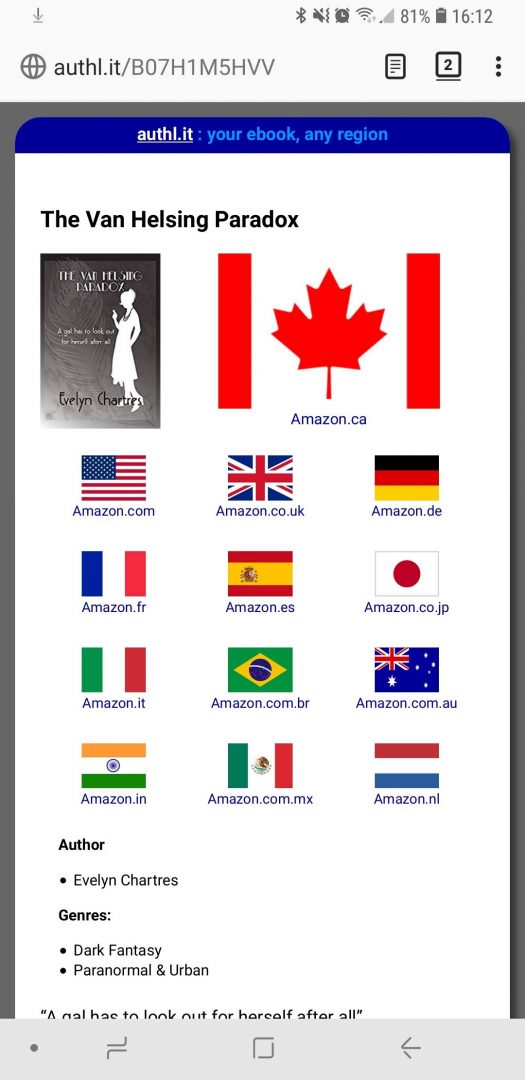 BookLinker supports both Amazon and Apple. The basic service is free, and links are easy to create. There is also an option to personalise the links, making them easier to remember. When a reader clicks on the link, they are automatically redirected to their regional market.
Relinks.Me supports both Amazon and Apple and redirects readers to their regional market. While an account is not required to create links, they are easier to find them later on. This service is free and offers short links.
Universal Books Links is a service offered by Draft2Digital that links readers to Amazon, Apple, Kobo, Barnes and Noble and others. You can also add links to services that Draft2Digital does not specifically target, like Smashwords.
Overall, this is a great solution for those who opt for wide distribution. Readers choose their storefront and will be redirected to the book. Links on this service can also be personalized to make them easier to remember.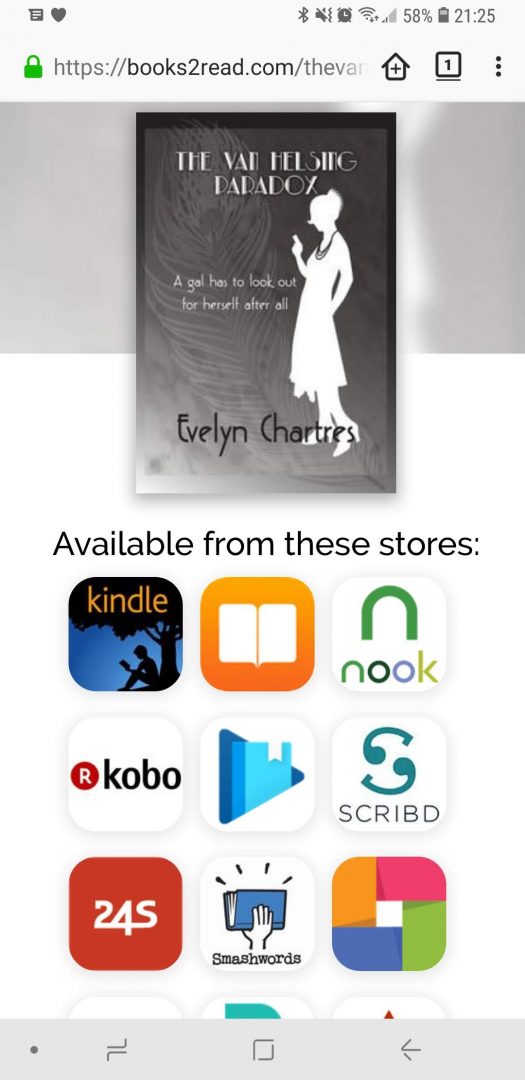 Note
All of these services can be paired with a web link shortening service such as Bit.ly. Such services are invaluable for sites with a limited character count, provides analytics on clicked links, and may generate QR codes.
That's it!

How to Get Your Readers to the Right Amazon Marketplace by Evelyn Chartres is licensed under a Creative Commons Attribution-ShareAlike 4.0 International License.