There were no sounds other than the wind rustling through the leaves. For a moment she thought she was alone, but a pair of hands grabbed her shoulders and tried to pull her back to lie down.
"Shh," Gwen said softly, "You need to rest."
"What—" Julia asked.
"You hurt yourself," Gwen replied, "Amber is making some herbal tea, and then we are going to clean and dress that wound."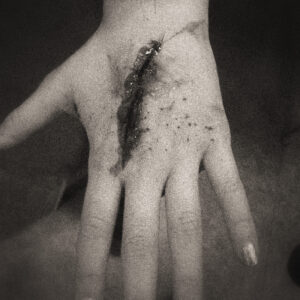 Disclaimer: This excerpt from Dark Hearts is currently in development. There may be typos, errors, omissions, inconsistencies and so forth. The image is sourced from Pixabay.