A distinctive scent of perfume wafted her way. That had been the clue Julia needed to put it all together. This is more substantial than a dream.
Julia rubbed her eyes before opening them again and found herself surrounded by white cinder blocks and colourful steel lockers. A casual glance told her this was a run-of-the-mill high school hallway. Well, except for the school uniforms.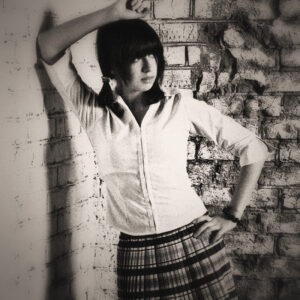 Disclaimer: This excerpt from Dark Hearts is currently in development. There may be typos, errors, omissions, inconsistencies and so forth. The image is sourced from Pixabay.