"Uncle!" Marc exclaimed as René stepped out of his home and into the garden.
"I should've guessed it was you," René said. "When we got word from your father, we worried you'd be apprehended. You made it here in good time."
"I did. Having Enfers with me certainly helped."
"It certainly did," Renee said before smiling. "The messenger arrived this morning. He had to switch horses twice to get here."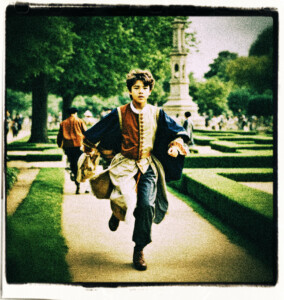 Disclaimer: This excerpt from Man of War is currently in development. There may be typos, errors, omissions, inconsistencies and so forth.