In spite of the dim light filtering through the window, it felt as though Death was lurking about. His governess, Jeanne had a lingering cough for years, which sometimes brought up blood.
In the past month, her health has deteriorated. First came the night sweats, followed by fever and significant weight loss. While his father said it was nothing, Marc could tell there was something wrong.
"No," Marc replied before adopting a wry grin. "It's not like you to make it easy for me."
Bertrand looked behind him and understood precisely where his student's eyes had been focused. For a moment it appeared as though he was about to say something, but thought better of it. There were limits to what staff could get away with, even as trusted advisors.
"If you only knew…" Bertrand replied. "Well, I've had enough of swords."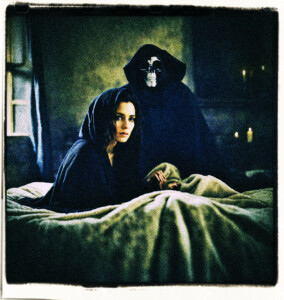 Disclaimer: This excerpt from Man of War is currently in development. There may be typos, errors, omissions, inconsistencies and so forth.