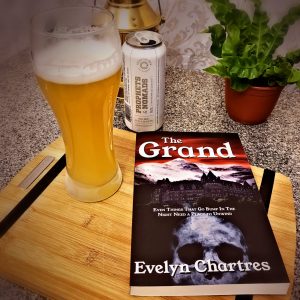 The third edition of The Grand is now available as a both an eBook and in print! This release addressed concerns over clarity and adds a bit more polish.
So grab a refreshing pint, and delve into a series of dark fantasy stories set during the Roaring Twenties in a grand hotel. Of course, this hotel does not cater to societies elite, instead its cherished clients are things that go bump in the night.
The Grand is a hotel nestled in a cursed valley surrounded by foreboding mountains, and each story focuses on of the hotel's victims. While reading, think to yourself; even things that go bump in the night need a place to unwind.
Curious? Check it out!