Her boyfriend did reply, nor had the wherewithal to face her. He pointed out the windshield. Julia relented and caught what he pointed to. Dead ahead there were plumes of smoke, albeit smaller than the one at school.
"No…" Julia said. "No. No! NO!"
They spotted a barricade blocking access to the property. The truck pulled over and Julia stared at the devastation. The entire back lot had gone up in smoke and been rendered to ash.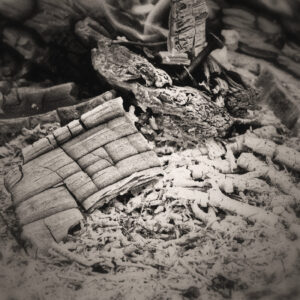 Disclaimer: This excerpt from Dark Hearts is currently in development. There may be typos, errors, omissions, inconsistencies and so forth. The image is sourced from Pixabay.