Clara was almost literally on the precipice. That last destination had been on a cliff, overlooking a torch lit cave filled with fire, bones and blood. Xibalba? It was fortunate that no one was nearby, otherwise she might have gotten the wrong kind of attention. —alk about taking a wrong turn.
She had seen the symbol for that location before. Hunters often said it was the vampiric equivalent of the Sancta Sedes, colloquially known as the Holy See. I'd need an army of angels before I'd even think of crashing that party.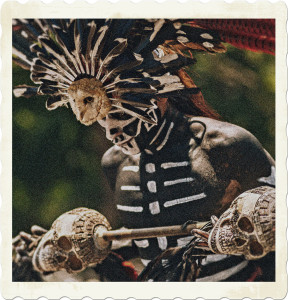 Disclaimer: This excerpt from The Van Helsing Impetus is currently in development. There may be typos, errors, omissions, inconsistencies and so forth. The image is sourced from Pexels.