"Well, this will cheer you up," Lauren said and pointed at three photographs.
He looked down to find what appeared to be the remains of an enormous castle. The first shot was an aerial shot of the site, while the latter two had been taken from the valley floor. As judged by the state of the buildings nearer to the photographer, these shots had been taken from the ruins of some deserted town.
"Ruins are always good," Tyler replied.
He noticed there was a picture in Lauren's hand. Experience told him that this shot would end up being the proverbial smoking gun they were looking for. The one that would make him forget about that fateful mission and his phantom leg pain. Fat chance for that last bit!
"So what am I missing?" Tyler asked.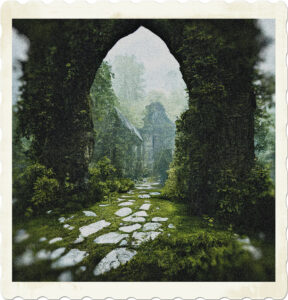 Disclaimer: This excerpt from The Van Helsing Impetus is currently in development. There may be typos, errors, omissions, inconsistencies and so forth. The image is sourced from Pixabay.