Videos purportedly filmed during the last investigation of the Ghoul Hunters, a lesser known group of paranormal investigators, were deemed to be an elaborate hoax.
For the past several months, videos containing the graphic footage of their rumoured demise have circulated the Internet. While these videos were pulled from mainstream sites because of their graphic content, hacker sites continued to host them, while drawing in millions of unique hits daily.
While thoroughly discredited by renowned experts in the field, the whereabouts of the group remains a mystery. Local police have stated the investigation is ongoing, and are aggressively pursuing leads.
Certain fringe groups claim the footage is undeniable proof of the paranormal. Concurrently, conspiracy theorists claim the Ghoul Hunter's footage proves that the government is involved in an elaborate cover up. Claims which have been repeatedly denied by senior government officials.
In response to these naysayers, one expert had this to say, —You'd be surprised what you can do with a crabApple Phone these days.—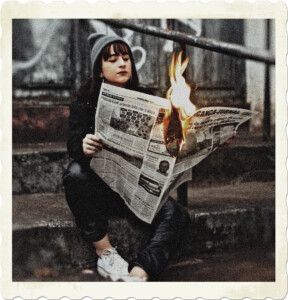 Disclaimer: This excerpt from The Van Helsing Impetus is currently in development. There may be typos, errors, omissions, inconsistencies and so forth. The image is sourced from Pexels.