Girls sent here received an academic and religious education…
"They forgot to mention that the school was cloistered," Clara whispered. "The only men permitted onto the property were the farmer who delivered supplies, and Father…"
Her eyes widened when that name did not roll off her tongue. This was the man who arranged for her to be educated here, which opened the door to the Tower. This was the hunter who was murdered before her eyes by a powerful vampire. That was the night that inadvertently set her on a path filled with deception, betrayal and death… I wouldn't have it any other way.
The school was shuttered in 1910 after the gruesome murders of their priest and Mother Superior…
"Wait," Clara whispered. "That never happened…"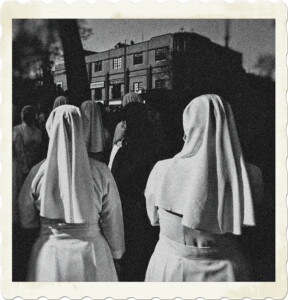 Disclaimer: This excerpt from The Van Helsing Impetus is currently in development. There may be typos, errors, omissions, inconsistencies and so forth. The image is sourced from Pexels.