She shouldered the bag and walked off. There were a few stragglers in the courtyard, most indulging in a cigarette along with witty banter related to a show that played on television last night. As expected, Clara walked by them without notice.
That earlier encounter with the moustached man had been a lesson. It surprised her how much she missed turning heads as she walked by. They weaponized my sexuality for the good of the order. Now I need to get over myself and embrace the freedom I get from obscurity.
That much was necessary after videos of her street brawl with a werewolf went viral. While she did not know how widely they had been distributed, she did pick up the nickname 'the Valkyrie.' That was also the reason why the constabulary were on the lookout for her. Wasn't there some mention of me being on the most wanted list…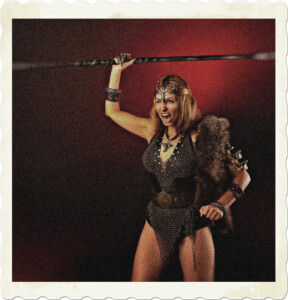 Disclaimer: This excerpt from The Van Helsing Impetus is currently in development. There may be typos, errors, omissions, inconsistencies and so forth. The image is sourced from Pixabay.