She waited for the odours to dissipate before returning her focus to the phone. If she reached out for answers, that meant stepping through a door that was best left shut. That biscuit won't cooperate unless I repay the favour.
"Heh," Clara said. "That's a rather fitting nickname for her."
Biscuit was slang for a pettable flapper, or more appropriately a hedonistic young lady who would up for some fun. Evelyn certainly seemed to embody many of these elements. Perfect!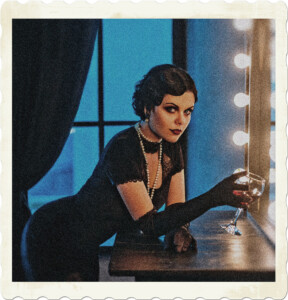 Disclaimer: This excerpt from The Van Helsing Impetus is currently in development. There may be typos, errors, omissions, inconsistencies and so forth.