The woman approached and focused on the screen. There was no sign of recognition in those eyes, which was not surprising given how much time had passed.
"Let me get that for you," Clara said.
The print was too small to make out, so Clara reached for the controls. The librarian must have had the same idea, and their hands touched. They remained like that for several heartbeats, before making eye contact, blushing, and pulling away.
"Oh… go ahead," the librarian said. "I'm sure you've had plenty of practice today."
Clara's eyes twinkled, and she winked. It had been a while since she last felt the gentle touch of another, even if it was accidental. She zoomed in and panned for a view of the article's text.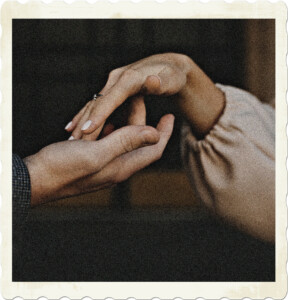 Disclaimer: This excerpt from The Van Helsing Impetus is currently in development. There may be typos, errors, omissions, inconsistencies and so forth. The image is sourced from Pexels.