She booked a suite at the iconic Château-style hotel that overlooked the old city. Clara appreciated how this city held on to its rich history. This remained the only walled city on the continent, and several buildings who survived Wolfe's onslaught were still standing.
Of course the scars had been covered up with stone and mortar, while the blood had washed away long ago. History had been made at the cost of many lives. A part of her sensed there were many ghosts haunting this city, but was not about to give into Ethereal's urges. 
"You don't seem to have any trouble abusing my sister's magic," Ethereal countered.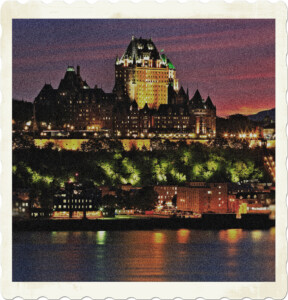 Disclaimer: This excerpt from The Van Helsing Impetus is currently in development. There may be typos, errors, omissions, inconsistencies and so forth.