"Can you help me with the zipper?" Evelyn asked.
Clara smirked, knowing full-well that Evelyn removed that dress without any trouble. Still, she supposed that their ability to physically touch one another was a novelty. Normally, vampires burned on contact with the faithful, and that was amplified by her being an angel. To be fair, I was never a model angel…
"Sure," Clara said.
When directly behind her, she placed a hand upon those shoulders, and nuzzled her neck. Evelyn responded by taking Clara's hand and sighing softly. It was all very textbook, but she needed this level of intimacy after being on the lam for so long.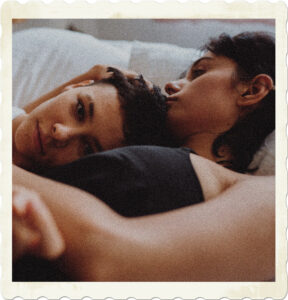 Disclaimer: This excerpt from The Van Helsing Impetus is currently in development. There may be typos, errors, omissions, inconsistencies and so forth. The image is sourced from Pexels.