The office was barren, with no special attention paid to the aesthetics. The walls and ceiling were bare concrete, while piping and conduits cut through at random.
The desk itself was a dull grey, and nearly blended in with the concrete's natural colouring. The same went for a row of matching file cabinets, all equipped with a hefty locking mechanism.
The wall to the left of the desk was bare, but there was a pull down screen hanging from steel chains. Given how Spartan this room was, the black tripod, and stool stuck out.
This place had a decidedly melancholic feel to it. It surprised her that anywhere within the realm of Evelyn's influence
"Functional," Clara said.
"I told him depressing," Evelyn said.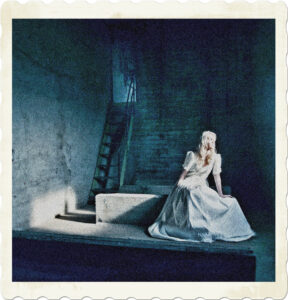 Disclaimer: This excerpt from The Van Helsing Impetus is currently in development. There may be typos, errors, omissions, inconsistencies and so forth. The image is sourced from Pexels.