Evelyn walked up to Clara, and gave her a hard look. Spotting something off with her makeup, she licked a finger and brushed off the offending element from Clara's face. The angel did her best not to laugh, but a snicker broke through nonetheless.
"The last person to do that was my mother," Clara said.
"Hush, ma chère," Evelyn replied. "I don't need to be reminded that I'm her elder…"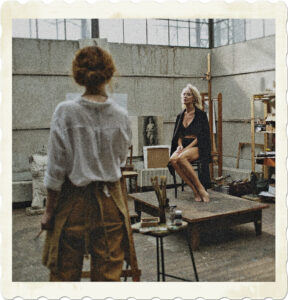 Disclaimer: This excerpt from The Van Helsing Impetus is currently in development. There may be typos, errors, omissions, inconsistencies and so forth. The image is sourced from Pexels.