"Here you go," the server said as he dropped off the glass.
Clara looked at his smile and then the glass. Any potential to get in the mood had been shot down. So, she grabbed the glass and drank all of it in several loud gulps. When done, she put down the empty pint, and smiled.
"That hit the spot," Clara said. "Cheque please?"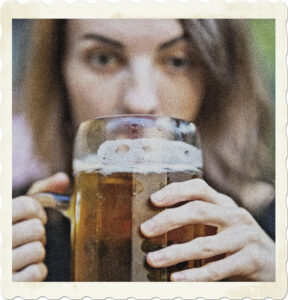 Disclaimer: This excerpt from The Van Helsing Impetus is currently in development. There may be typos, errors, omissions, inconsistencies and so forth. The image is sourced from Pixabay.