She leaned over to Evelyn's side and sniffed the pillow. It still had her scent and put a smile on her face. Or did until her continued inability to address her feelings for Elizabeth got in the way. I feel like a yo-yo…
Evelyn's message was already drafted with a delayed send. That way she would only get the message if things went wrong at The Grand. If successful, she preferred to convey the message herself.
"Fuck it," Clara said.
She swiped off the blank conversation and hit a few social media pages. Interest appeared to be growing over her videos. They posted one every day as a false echo of herself made her way westward towards her final destination.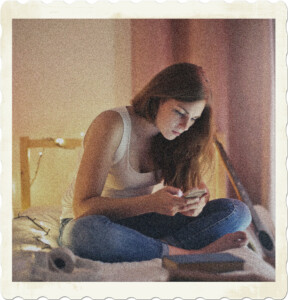 Disclaimer: This excerpt from The Van Helsing Impetus is currently in development. There may be typos, errors, omissions, inconsistencies and so forth. The image is sourced from Pexels.