There are a lot of strong female characters in this book, which is something I appreciate!
Thank you Katherine Holom for your wonderful 🌟🌟🌟 review of The Van Helsing Paradox! Someone who appreciates the strong women featured within!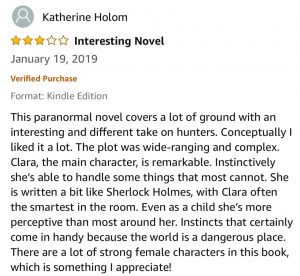 You can enjoy my dark fantasy story about the life and times of a hunter! See why a gal has to look out for herself after all!
Get The Van Helsing Paradox now for free!