"I went to pee," Julia said. "Ended up getting lost in the fog. I've been wandering out there for… fuck knows how long."
"How did you find us?" Gwen asked.
"It felt like a dream," Julia said. "I could smell coffee, so I followed the scent here."
"Follow your nose," Amber said, and cracked a smile.
"The coffee is almost ready," Kaylee said. "Sit down, and I'll pour you a cup."
"Thank you," Julia replied.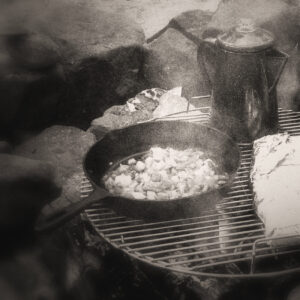 Disclaimer: This excerpt from Dark Hearts is currently in development. There may be typos, errors, omissions, inconsistencies and so forth. The image is sourced from Pixabay.