Here is a lovely 5🌟 review for The Van Helsing Paradox! This is my latest dark fantasy release that tells the tale of Clara Grey, a young child who grows up to hunt things that go bump in the night!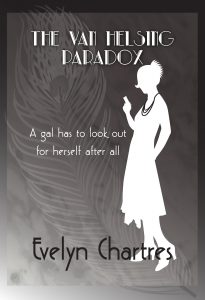 Her review is a quick read, and nicely sums up the whole of the story without delving into spoilers that might ruin it for new readers. Here is my favourite quote:
Its breathless pacing makes it a great pool or beach read—in the sun!
Thank you Cecily Winter for the kind words! I'm thrilled you liked my novel! 🥳