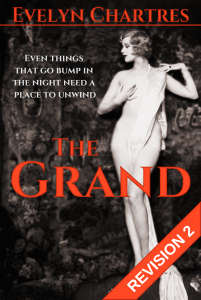 A couple of months ago, I came across an image featuring two chariots fitted with motorcycles.  This peaked my interests since the caption informed me that this type of activity was popular during the Twenties and Thirties.
Since this coincides with The Grand Project's timeline; I came up with a story that would integrate this unique historical anomaly.
This story revolves around a motorcycle stunt driver who was taken after a crash involving the Wall of Death. Explore just what patrons of The Grand will do to keep themselves occupied!
Both Google Docs and Wattpad have the revised edition. Note that the Google Docs version permits comments and revisions, feel free to make use of this capability.