I came across a lovely 3🌟 review for the Van Helsing Paradox by Laura Smith. While there are a few points of critique, this review has a lot positive things to say about my story!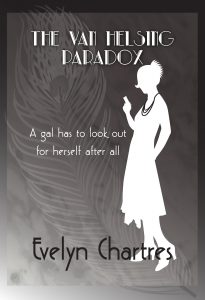 In my opinion, the reviewer nailed the overall feel of the novel with the line below. Namely, that the Van Helsing Paradox was written with a focus on key elements in Clara's life.
Chartres weaves an imaginative tale about a whip-smart, ruthless, and level-headed vampire killer laid out in an anthology of missions.
Laura Smith does mention the modern voice in this novel. That's a fair point, considering the book was written specifically to have a modern voice. While a lexicon was included to help with the Roaring Twenties slang that was used sparingly, the intent was to add spice to the prose, not mimic the style of the era.
She does end off in a positive note!
Overall, it is a brutal, intriguing story that would appeal to any vampire fan.
Thank you so much Laura Smith for your honest review!