"Halt!" someone bellowed.
Committed to this course of action, Marc leapt over the side of the well. He grabbed the rope that led to the bucket and let gravity do the rest. Without thought he held his breath as he plunged into the depths.
Just above, the sound of the whirring faded until it stopped entirely. The rope went taught and Marc yelled in pain as the impact dislocated his left shoulder forcing him to let go. The scream was soon muffled as water enveloped him.
Pain focused Marc, but pulling himself onto the wet rocks surrounding the wall proved a challenge with one arm. Still, he managed, and as adrenaline waned, exhaustion settled in.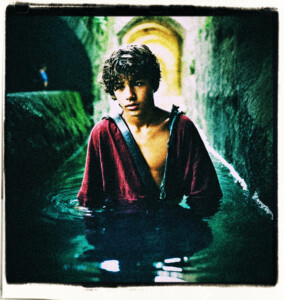 Disclaimer: This excerpt from Man of War is currently in development. There may be typos, errors, omissions, inconsistencies and so forth.