With that problem out of the way, Marc did an all around search. He half expected to see nothing but darkness, unable to move and left to rot down here until someone took pity on him. Instead, there were traces of light, from the candles, torches and fires in the rooms above the grates.
"I can work with that," Marc said, ignoring the gooseflesh covering his skin.
Even with some light, Marc did more stumbling than progress. Eventually he gave up on walking on his two feet. Instead he crawled on his hands and knees. It was slower, but avoided falls, which might alert the guards of his presence.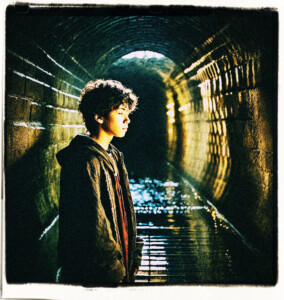 Disclaimer: This excerpt from Man of War is currently in development. There may be typos, errors, omissions, inconsistencies and so forth.