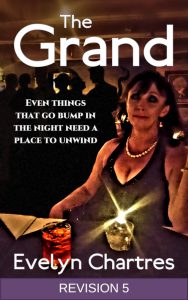 I completed my fifth review of Into the Fire. In this chapter, a chambermaid's car breaks down on her way back home. What could possibly go wrong once the sun sets?
There were 32 modifications made to this 7 page chapter leading to an 18% reduction in changes when compared with revision four.
Both Google Docs and Wattpad have the revised edition. Note that the Google Docs version permits comments and revisions, so please feel free to make use of this capability.