Disclaimer: This chapter is currently in development. There are likely typos, errors, omissions, inconsistencies and so forth. Please do not treat this as a polished and completed work!
On occasion she would bring up concerns in the hopes of finding answers. Most of the professors and clergy toed the line; they dared not betray some unwritten rule.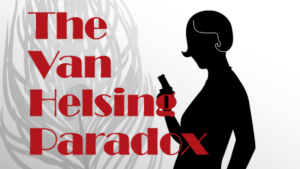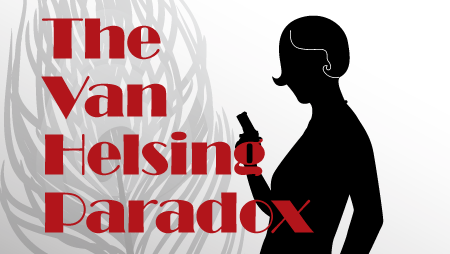 Professor Stephens as the keeper of secrets on monsters and ghosts was her most sympathetic source. On occasion he would fill in the blanks or send her in the right direction. How else could she contend with a threat of she remained ignorant of the world before her?
Her most memorable conversation she had with Professor Stephens revolved around a book she had found on pre-Christian and pagan gods. Clara had noticed how the pages had been amended to include symbols. The aspect that caught her attention? Every symbol was found by the name of every god or goddess discussed.
Every symbol started out as a circle and varied based on the fill or pattern. The circles were filled in by quarters and sometimes they were divided by a coloured border be it red, blue or green. There seemed to be no rhyme or reason to the symbology, so Clara could not decipher their purpose.
When she brought the thick and heavy tome to class, Professor Stephens noticed immediately. For one, it was rare for students to bring reference material in and secondly Clara was pretty sure he was familiar with this book.
"A surprise for me," Professor Stephens asked.
"No exactly," Clara said. She opened the book to a random page, "I can't decipher these annotations."
"Annotations," Professor Stephens asked.
By this point in time Clara had grown accustomed to having her words returned to her in the form of questions. It seemed to be an efficient way to throw a student off the scent.
Clara played along by pointing out to two separate instances of the circles on the page. She then flipped through some pages to showcase more examples.
"I found them all over this book," Clara said. "Although I cannot make heads or tails of their intent," Clara added.
Most of the Professors or Clergy would sit there and for the most part feigned curiosity. Father Allen was a poor actor who could ill deflect her questions whereas Professor Stephens was an expert. Even then it was rare for her to buy into his deception wholesale.
This time Professor Stephens surprised her. Instead of the expected song and dance, he sat down at his desk and sighed. It was the first time she had seen him show his human side to her.
"There is knowledge that students are expected to know," Professor Stephens said.
He paused while he flipped through the book's pages. Clara observed how some entries seemed to trigger some memories.
"We expect students to deal with situations involving vampires, ghouls and ghosts," Professor Stephens added.
Such a statement was logical, students were taught to counter known threats and equipped them with strategies that would enable them to strike a deathblow. Over the past few years Clara had learned how to distract, attract, trap and strike at their such foes.
She supposed that doctors worked the same way. At first they would study human anatomy and specialise later. They would not waste their time by learning how to butcher an animal or study alchemy.
"There are certain topics that are deemed unnecessary for you to know. They run counter to our policies and officially are not acknowledged," Professor Stephens added.
"So—," Clara said.
The professor raised his hand to prevent her from saying anything further while he scanned the room. Did the walls have ears? That aspect was not wholly unexpected.
Before long Professor Stephens said, "That's the official story of course. The truth is however lies somewhere between our doctrines and your wildest imagination.
"God—," Clara said.
"Alas I can say no more on this subject," Professor Stephen said. He then winked before adding, "I know nothing of these symbols or how they are applied to the gods and goddesses of myth."
That brief moment of honesty had been a revelation for Clara. There were things that those within the Tower did not openly discuss. The reasons? Clara did not expect that answers would be forthcoming.