Disclaimer: This chapter is currently in development. There are likely typos, errors, omissions, inconsistencies and so forth. Please do not treat this as a polished and completed work!
The Tower had mysteries and some left Clara certain that there would be no answers. Often her instincts served her well to make that determination. It often proved wise to keep silent on such mysteries to prevent a whole slew of uncomfortable questions. Clara especially dreaded being questions on where a particular line of questioning came from.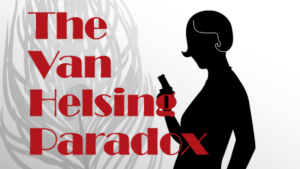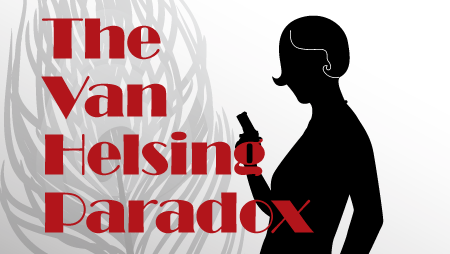 In other circumstances Clara knew that she would need to get dirty to get the answers she wanted. There were many nooks and crannies dispersed throughout the Tower waiting to be explored; some of which led to long forgotten sections of the Tower.
Officially the Tower had few forbidden spaces. Some were flagrantly ignored by staff and students alike for convenience while others were from bans enacted long ago for a reason no one could remember.
Other places were simply rumours to be forbidden, so most kept a wide berth. Clara came across old archives covered in dust and cobwebs, she often found them to be filled to the brim with history and artefacts.
One particularly neglected lavatory led to a another wing that had been abandoned centuries ago. Rumours were that the Tower had once been accessible directly from the outside world, just like any modern college or campus.
While the wing had been sealed off using heavy stone and mortar, Clara had come across a small access point. Pipes and drains had to connect to somewhere after all.
The opening was just big enough for her to squeeze her way through. Clara forced her tiny frame through opening while her back grated against the rough stone surface and was instantly covered in dust, mortar and years of accumulated filth. On the other side she found the mirror image of the lavatory she had just passed through.
Dust must have been over an inch thick here. Oddly enough the lights and plumbing were functional. Clara took a moment to clean up before she walked out of the room, after all even explorers had standards to uphold.
The rest of the wing was also covered in a thin layer of dust and displayed signs of life. Scat could be found in some corners, bones from predator and pray alike littered the floor. Spiders had created large networks of webs so thick that she initially thought they were the tattered remains of drapery.
Clara was in awe on how nature persisted and even thrived after human interference had been removed. Nowhere else in the Tower were there such obvious signs of life. This was a prime example of survival of the fittest, visible only because a cleaning staff did not wipe away all the evidence.
It took a few moments for Clara to size up the wing. There were two adjacent rooms, one large enough to serve as a classroom while the other contained the remnants of a library. Against the wall she saw something that seemed to be a trophy case.
Clara looked over the tarnished silver cups, sceptres and crowns. These items would have been worth a princely sum to the right buyers, even in their deteriorated state.
She considered disturbing the artefacts to have a better look, but thought it best not to. She would likely have to dedicate significant effort into reading the inscriptions. For what? To learn that the Tower at one point in its history had a semblance of normalcy?
Within the old library she found a small section filled with thick tomes. The rest of the library had been stripped bare. She ran her hands over the leather bound spines but could not make out the titles. These looked and felt ancient and given the state of this wind they probably were.
Clara pulled out a book at random then opened it up towards middle. They were filled with row upon row of names, all written in a fine hand. Most of these names were in Latin with a few exceptions found throughout. Occasionally, these would be accompanied by an amplifying paragraph such as a notice on promotion, appointment, or commendation.
These appeared to be personnel records and quiet old based on the use of animal hide for the pages. So why were some of the lines blotted out?
Clara pulled open a few more books and discovered that they also contained blotted out sections. Were these deliberate attempts to purge records from the books? Odd, although abandoning these book in a sealed part of the tower was certainly more effective.
Once she left the library, she came up to a set of heavy oaken doors. The doors had been reinforced with steel, to deter any sustained attacks.
Immediately to the side she found a door dwarfed by its adjacent kin. Clara would have missed it if she were looking at it from any other angle. The door was effectively invisible when viewed directly, probably as a camouflage to avoid accidental discovery. That in itself was not unusual, there were many such anomalies and people occasionally went insane trying to find the right room.
Clara approached the smaller door then ran her hand over the door handle. The brass was tarnished and confirmed that it had not been used in years.
Without hesitation Clara pulled on the door and felt it resist at first. With a bit more strength the door creaked and moaned until she heard a snap that echoed throughout the hall. With corrosion shaken loose from its hinges, the door opened easily.
Given the large doors immediately to her side, Clara had not expected much from this particular entrance. She suspected this door would lead to a caponier or some sort of defensive structure. How else would defenders be able to repel any invader?
Instead of a dark musty tunnel she was greeted by a bright light, bright enough to leave her temporarily blinded. Clara closed her eyes and walked out into the open, expecting to feel the warm sunlight on her skin. Instead she felt nothing. Odd?
Clara slowly opened her eyes so they could adjust to their surroundings. Before her there was a city washed out by the light and devoid of detail. The longer she looked over the scene, the more ethereal the world seemed.
All around she found signs that this city was inhabited. Houses were well-maintained and foliage nearby was neatly trimmed. The streets were neatly cobbled, marked, and the sides were covered in barrels and pottery. The latter was more telling since it helped her establish a time period.
Strangely absent from this world, was the wind or any sounds. Clara could not hear or see signs of insects, birds, animals or humans. Even when she came across a bazaar full of food, wares and wealth there was no one in sight.
Clara found a stand of fruit and helped herself to an apple. One bite into the plump and ripened fruit had no taste. The entire situation reminded of something her sisters had said after Papa had died, namely about the existence of limbo.
She headed back towards the Tower and expected to make out some details on its exterior. What she saw instead was far more awe inspiring. Right before her eyes there was a towering volcano in the midst of an eruption. Did this mean they were in danger?
"Know where we are," Reverend Mother Augustine said.
How had that woman managed to sneak up on her? However, the surprise caused Clara to turn around so quickly that the Reverend Mother in turn flinched.
Reverend Mother Augustine was a tall and imposing woman who was rumoured to have been a hunter. She did not wear the habit which people tended to expect for someone bearing the title of Reverend Mother. Instead she opted to wear the same uniforms the girls were issued.
The woman had deep blue eyes that gave Clara the impression she could peer into the very depths of her soul. It never failed to send a chill down her spine when the Reverend Mother adopted her pose. The one where she narrowed her eyes and cocked her head to the side for a moment or so before she rendered judgement.
Clara supposed there was a theatrical component to this act. What better way to discourage further interactions? Today she appeared just as would within the confines of the Tower, in spite of the blinding light. Clara looked down and noticed that she too was unaffected by the light. Alice Liddell's adventures did not hold a candle to this experience.
Clara was not certain on the answer and was tempted to say Limbo. However, such an answer would fail to impress the Reverend Mother. Professors expected a reasoned answer, one which reached beyond faith and scripture.
"Roman architecture," Clara said. "You can tell by the furniture, available goods and frescos," she said.
"Go on child," Augustine replied.
"The abundance of fresh and fruits tells me that we are in a port city," Clara said. "There is also a volcano in the distance spewing ash—," she added.
The Reverend Mother was about to speak when Clara's eyes brightened. Ash had been the trigger that she needed to unlock the name.
"Pompeii," Clara exclaimed.
"A sharp mind you have there, my child," the Reverend Mother said.
"Thank you Reverend Mother," Clara said after realising she had forgotten to use any marks of respect until now.
"Managed to find your way out here too," Augustine said. "None of the students have managed that feat since the nineteenth century. You're the first so far," she added but hoped the number remained at one.
An obvious reply did not come to her, so Clara nodded and kept her eyes low. It rarely paid to appear confident when one's transgressions were discovered.
"How did you find your way here Child," Augustine asked.
"I followed the plumbing through the wall and into an abandoned section of the Tower Reverend Mother," Clara said.
The Reverend Mother smiled before she said, "Only two others ever used that particular route Child." Just as Clara's eyes began to glow she added, "Yes there are other ways inside. Since the cat is already out of the bag, you are welcome to try. So long as you do not neglect your studies or tell the others."
Clara cocked her head to the side and looked genuinely confused. It was not every day that someone encouraged her to break the rules.
"Reverend Mother," Clara asked confused.
"Have you been able to explain why our surroundings appear as they do," the Reverend Mother asked to change the subject.
A quick glance at the Volcano was all Clara needed before answering, "A pocket in time Reverend Mother."
"You guessed or knew," Augustine asked.
"A bit of both," Clara said. "I initially thought this was Limbo," she said honestly.
"I could see how you might have thought that," the Reverend Mother Augustine said. "If limbo existed, it might very well be a place like this," she added.
"Why are we in a pocket of time Reverend Mother," Clara asked.
Clara expected to be given the runaround or told she was simply too young to know the truth. After all, that was the modus operandi. At least until now, because today was a day of firsts.
"I am not quite sure that I can adequately explain child," the Reverend Mother said. Before the crestfallen look washed over Clara's face she added, "I have been told that humans need to exist somewhere within space and time."
Clara's eyes brightened up, and beamed a smile. Fortunately there were no sounds or stimuli to distract her from listening.
"We cannot exist in any environment where time or space are absent. However, space and time can sometimes be coerced to permit situations like this," Augustine said.
"Defensive," Clara added and gripped her mouth just as the word slipped out.
"Correct child," the Reverend Mother said. "When in sync with the world we can be located, and an attack mounted. The Tower exists here for now, so an attacker would need to coordinate an attack on this very day. That the active volcano and the poisonous gases would dissuade any direct physical attack," she added.
So that explained the need for the Terminus. On the bright side, it likely saved a fortune on maintenance costs.
"I am afraid that's all I know child," Augustine said.
"Thank you Reverend Mother," Clara said. She then grinned before adding, "Do I get any hints on the other entrances?"
"No child," the Reverend Mother said. "However, I will show you a quicker way back to the Main Hall," she added.
For now Clara supposed that would have to suffice. At least she was not expressly forbidden from returning to Pompeii. It appeared to be the perfect place for those who needed a bit of time away from the hustle and bustle of Tower living.