Disclaimer: This chapter is currently in development. There are likely typos, errors, omissions, inconsistencies and so forth. Please do not treat this as a polished and completed work!
Two years after the incident Clara's life had gained a bit of normalcy. At least, as much as could be realistically expected when living in a company town when the family's breadwinner and company employee had died.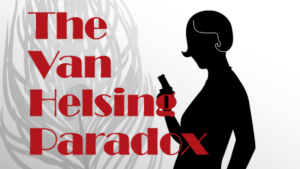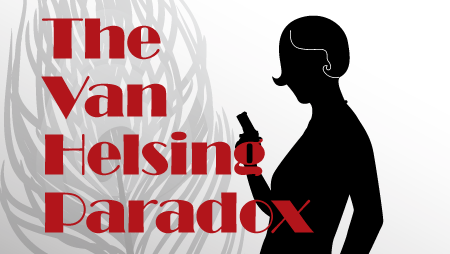 Clara remembered how the company men had come to evict them shortly after the funeral. The townspeople had steeled their support and forced the company to relent. She never learned that those who had led this coup had been beaten to within an inch of their lives the week after.
Without their father the entire family had to work. Clara and her sisters spent the bulk of their days doing laundry for the neighbours. On occasion they would take random jobs from anyone in the town who could still afford to eat themselves after the work was done.
Her mother helped as best she could, seeing that her children were fed and clothed even if it meant more hand-me-downs. Come shift change, men would show to the door with their faces covered in coal dust asking if her mother was free.
Ada and Maria were clearly distressed by the processions of men coming in and out of the home. Clara was not certain as to why. Nor did she understand how the bed rattled upstairs.
Despite her inability to attend school with the repetitive and monotonous work Clara was quite happy. She rarely lingered on that night nor did she remember what had been seen or heard.
Children had an incredible ability to recover from trauma. The events of that day were dream like, distant, and none remained of the most traumatic events from that night.
Now if only her mother would get better. It seemed innocent at first. It began innocently enough as a sore throat, then came fever and headaches followed by a vile rash.
Times were lean that month for the kids. They had to work twice as hard doing laundry while Anna cleaned houses to get some food on the table. Nonetheless their mother got better and things returned to normal for a year or so.
Then her mind began to go, starting with her balance. It was one thing to see one's father slowly succumbing to whatever was eating away at his lungs. At least his wit remained sharp until the day he died.
It was another matter entirely to see someone lose not only their ability to take care of themselves but also shed their core identity. This had been hardest on the children and haunted Clara well into her adult life.
Eventually the deformities came as a series of bumps which changed her appearance until she was unrecognizable. Eventually these deformities formed near the surface of her skin creating a purifying ulcer. Clara could not help but turn away when she was called up by their mother.
No matter how bad it got, some of the miners would still find their way to her door. Helmet in hand, they would ask to see their mother and showed disappointment once they found out the news.
In the back of her mind, Clara hoped that whatever afflicted her mother turned out to be catching. That would have been the only way to stem the tide of eternal visitors, especially this last one.
The last vestiges of sunlight could be seen from the side window when there came a knock at the door. Since her sisters were busy making supper, Clara was the one to answer.
She took a quick glance through the window and found a tall slender man whose proportions seemed off since he had the figure of a ferret or even a slithering snake. Clara could have sworn that his eyes were glowing like dark embers in the fire.
If it were not for the dark clothes, hat and distinctive white collar she would have refused to open the door. Her parents had always been clear that one of the clergy should always be trusted. So what could possibly go wrong?
"Hello Clara," the priest asked as soon as the door swung open.
"Good evening," Clara said in reply. She then thought it best to add, "Father."
All the while Clara wondered how this man knew her name. At least his eyes were no longer glowing, although they were black as coal.
"Is your mother at home," he asked.
Now that question came as a bit of a shock for Clara. This was a man of the cloth, not a tired miner. Still there was something peculiar about him and the whole affair felt off.
"No," she said without elaborating.
"Really," he asked while sniffing the air.
Clara merely nodded, in the distance she could hear her two sisters working in the kitchen. Why was he smelling the air? For whatever reason that seemed sufficient to confirm she was fibbing.
"Are you sure," he asked.
Clara looked him right in the eyes and said, "Of course." There was a momentary pause before she added, "She left a few moments ago to attend evening mass."
Normally such a flagrant lie should have been discovered. A priest would have known that evening mass was not for another couple of hours. That being said, priests typically referred to her a child and so far this one had failed to do.
Once more the man smelled the air, raising his long thin nose while doing so. Although it was the reaction afterwards that got her attention; the man smacked his lips which sounded suspiciously like the chewing sound heard years back.
"You would not happen to be lying to me would you," he asked.
Clara should have lost all composure by this time, but the fact that she had been right invigorated her. She looked right and the man with her steady steel grey eyes.
"Of course not Father," Clara said. She then looked down towards the kitchen before adding, "We are about to have supper if you'd care to join us."
This was a gamble, a bet that this man would refuse the offer. Honestly, there would be little enough to eat without the additional mouth to feed, but she assumed his palate was geared for another delicacy.
The man looked towards the kitchen and spotted the shadows of her two sisters. Clear there were others in the house was enough to change his mind.
"Mass you say," the man said. "I'll will meet her there," he added.
"Good night Father," Clara said in an unflinching tone.
"Good night," he replied.
The man looked longingly towards her mother's bedroom and then melted into the darkness. All except for those eyes which had that disturbing glow.
"Who was that," Maria asked.
Startled by her sister's question Clara stuttered, "Just a travelling bible salesman."
Fortunately, she was not questioned further. As Clara closed the door she felt certain that this would not be the last time she would come across this man.