"Stop. Wonderland Station," the automated train chimed.
Victoria opened her eyes for the second time. This time, she was comfortably seated on the padded leather seats of the train. The bright overhead lighting brought on a headache, an unfortunate side effect of waking up from a deep sleep.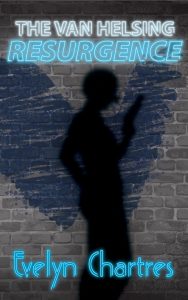 As pain radiated out from her temples and spiked through her corneas, Victoria closed her eyes to soften the blow. Alas, there would be no getting a pass; she would just need to get on with it.
"It was all a dream then?" Victoria wondered.
That scene with Evelyn had been so visceral, so real, that she would have bet her life on it being genuine. Evidence spoke to the contrary; this train and the memories of crawling out of that pit were just as tangible.
"I need to tone down my imagination," Victoria said.
The notice came as the train began to slow down. Victoria saw the world come into focus as they slowed, and just ahead, there was a station.
"Just like the one I left behind?" Victoria pondered while avoiding the difficult question lingering in the air.
Victoria did not know how long she had been unconscious. Without that detail, there was no way of knowing how far they had travelled, nor how many stations, if any, they bypassed before now.
"Wonderland," Victoria questioned the name of the stop.
After pulling up along a shiny terminal, the train came to a full stop. This time, Victoria had less trouble getting back on her feet.
"Perhaps exhaustion would do me the favour of taking a back seat for now," Victoria mumbled.
She gave the train one last look before transitioning to the platform. If the name had not been announced, Victoria would have guessed they were back where she had left off. Every aspect of this station matched that of the chapel station: dimensions, colour, and building materials. Even the elevator door was the same, right down to the size and location.
"This doesn't help me figure out if any of this was real," Victoria said, with a deep sigh.
Victoria dragged her feet over to the elevator and pressed the golden button. While the button glowed softly, there were no whirrs or hums associated with an elevator coming to life.
"What is this?" Victoria asked.
The doors slid open noiselessly. Instead of an elevator car, Victoria had a direct view of the outside world. Admittedly, she found that hard to digest. How was it that the station's structural elements were not visible?
Just beyond the golden doors was an artist's representation of Wonderland. Several notable characters were congregated around a mushroom. Alice sat atop the oversized fungus, which served as a table for the other characters. This landmark was the clue, an important point of reference to explain where she was.
"But how?" Victoria asked.
There were no buildings or structures near that landmark, nor anything above ground. Even though the sun hung low in the eastern sky, children were crawling all over the statue while parents watched. Meanwhile, tourists spent their time taking snapshots of the scene, all to create the illusion of a memorable trip.
A couple was facing the doorway as they posed for a selfie. Victoria rolled her eyes at the spectacle, complete with fake smiles and choreographed pose. Now she found it hard not to add nausea to her list of ailments.
"To appear happy and content for a fraction of a second," Victoria said.
The smiles momentarily disappeared from the couple's faces. Their brows dropped and they looked at each other as though questioning their reality.
"They heard me?" Victoria whispered. "They must have."
Excitement seeped into her weary bones. For the first time in recent memory, she was seeing an end to this ordeal.
During her deliberations, the couple picked up from where they left off. They looked so artificially happy, their smiles large and inviting. They remained in that pose until Victoria walked through the gateway, appearing out of thin air.
Their smiles evaporated, replaced by gaping mouths and glassy eyes. Victoria had seen this many times before in her horror movies. This was the look of dread, one which would be invariably followed by a blood curdling scream.
Before Victoria had a chance to calm the couple, the phone was already plunging towards the ground. Just then, a child caught sight of Victoria and immediately began to shower the lawn with tears. The child's mother turned to investigate and, upon setting eyes on her child and what stood in the background, shrieked in horror. The sound was so powerful that it rang out into the park.
"That's going to draw unnecessary attention," Victoria muttered.
Disclaimer: This chapter is currently in development. There are likely typos, errors, omissions, inconsistencies and so forth. Please do not treat this as a polished and completed work!