Disclaimer: This chapter is currently in development. There are likely typos, errors, omissions, inconsistencies and so forth. Please do not treat this as a polished and completed work!
Whoever said that getting there was half the fun, did not travel with a nun hellbent on completing her mission. For Clara the entire journey was a confused blur further exasperated by fatigue.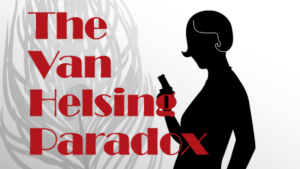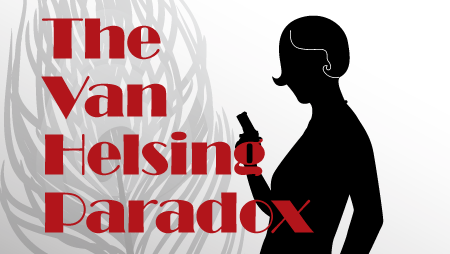 They would race from one train to the next at a breakneck pace. Clara felt as though her arm would be pulled out of its socket if she too a moment to catch her breath.
To what end? All for the privilege of waiting for the train or attempt a nap rest on uncomfortable wooden benches.
Clara spent the last leg of the journey in a comatose state. The two days of solid travel and transfers had driven her to exhaustion. In that moment she could have slept soundly just as easily in a dungeon as a bed made from twenty mattresses.
"Wake up child," Sister Maria said loud enough to wake the dead.
Clara woke up in a start while her heart raced at a gallop. Her head hurt and she could barely focus, but once she did she set eyes on what was to be her home.
Somehow she had been transferred onto a horse and cart without her knowing. They were in the middle of a large gravel courtyard surrounded by several buildings. Based on this being a school, she assumed made up the dormitories and classrooms of the school.
Before Clara realised where she was, her escort had already disembarked. Sister Maria had hurriedly met with another nun from the school and seemed to be in deep conversation. Given she was unobserved Clara took in the scene in greater detail.
The horse and cart she noted were old and well used. The one at the reins looked looked like to be a farmer. He had white hair, shaggy beard, sunburnt skin and vivid blue eyes. His clothes were covered in dirt, his hands calloused and clearly fit in with what she expected of someone who worked the land.
The nearest and most prominent structure was a three story building. There were evenly spaced Windows throughout and an ornate metal roof and gables that would provide for a spacious attic. Clara had a feeling that she would be spending the bulk of her time there.
Another structure nearby was made of wood and stone. Clara could see through the windows and saw more nuns inside. She later found out that this was their primary dormitory.
"Miss Grey," Sister Agnes said. "Since you are awake you may as well grab your things and join us," she added.
"Of course sister," Clara said while she complied.
Clara could see that while Sister Agnes wore a smile there was authority in her words. Given how she was directing Clara directly that woman was likely also the senior. Things were certainly going to get interesting.
"Now child. There are a few rules you need to know before we take you in," Sister Agnes said.
Before any more words were exchanged both of the nuns looked behind Clara. Clara tuned to find a young man walking towards them, his black clothes and white collar a clue to his vocation. The man appeared to be overjoyed to see her, although she could not fathom as to why.
"Sisters," he said while holding his gaze onto the new arrival. "Clara Grey is it," he asked.
Clara looked flummoxed, she had not expected to be noticed or at least this soon. One quick glance from Sister Agnes and Maria told her this went against normal procedure.
"Yes Father," Clara replied.
Sister Agnes attempted to bring some decorum by saying, "Father Michael I was just—
"Thank you Sister," Father Michael said. "Just wanted the opportunity to see miss Grey before she got settled," he added.
The priest winked at Clara then walked away. Clara could tell that the nuns were irritated, although it was amusing to see Sister Maria be on the verge of losing her composure. Perhaps this place would be more entertaining than she had initially been led to believe.