Disclaimer: This chapter is currently in development. There are likely typos, errors, omissions, inconsistencies and so forth. Please do not treat this as a polished and completed work!
Clara followed Edith while they made their way through the depths of the Tower, past the restricted section of the main library. Once they reached the North wall, Edith stopped dead in her tracks and turned to face Clara.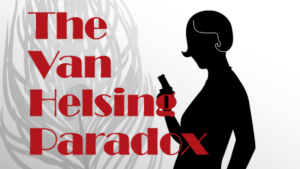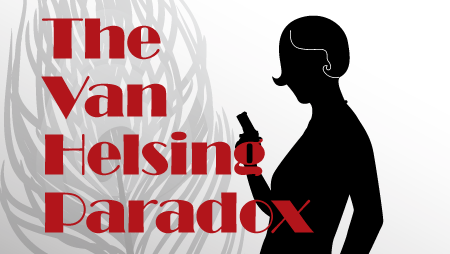 "Ever heard of Georgian's," Edith asked.
Clara suppressed her surprise before she replied, "Rumours, innuendos and whispers carried by the wind."
"Good to know that we still have some secrets left," Edith said. "We don't know much about them , other than the fact that they have abilities and technology that outstrips our own," she added.
Edith glided over the spines of the books until she found the right one, with a singular touch the book began to glow. Without any hesitation she walked right through the bookshelf.
When Clara attempted to do the same her head bounced off the books and landed straight on her rump. Another surprise for this week, but this time she suspected a key piece of information had been withheld. The theory was confirmed once Edith's head popped out from the books and she giggled.
"You'll need to touch On the Revolutions of the Celestial Spheres by Nicolaus Copernicus to pass through," Edith said before she vanished.
This time Clara did as instructed and watched the book glow. She then pushed through the shelves easily as though they were an illusion, one that had stopped her cold in her tracks a moment ago.
Once she made it through Clara found herself in a high vaulted chamber. It reached out further than the eye could see although that might have had something to do with the poor lighting.
"Some believe the Georgians are mages, others see them as a secret order of scientists. A new theory circulating amongst the younger staff describe them as a species alien to this planet," Edith said.
While they pushed deeper into the chamber Clara noted the series of alcoves built into the walls. Some were chock-full of weapons, while others contained armour, clothing and jewellery. Everything that a liberated femme fatale needed to wage war on the enemy.
Within the chamber, there were mats and targets spread throughout and intermixed with fashionable furniture. It seemed like a lounge dedicated to comfort, fashion and combat. Clara's eyes glowed with excitement, there was so much fun to be had here.
"They are the reason why the Tower still exists. Without their direct involvement we would have been overrun by our enemies long ago," Edith said.
Clara listened to every word, even when she came across a series of small pistols on a table. She ran her hand over the cool steel of the weapons, curious on the carnage she could unleash with these.
"What's the catch," Clara asked when she picked up a double barrelled derringer.
"Smart girl," Edith said. "Payment varies based on the request. Sometimes they exchange intelligence and knowledge," she added.
"Raw materials, precious gems and money," Clara asked.
She pointed the derringer towards a target. There was no rear sight so that meant this was a close-in weapon.
"Sometimes," Edith said without expanding on that.
What was left unsaid told Clara much. It was probably safe to assume that students disappeared from time to time so the Tower could make good on its payments. Sure it seemed cold, but they were at war.
Clara squeezed the first trigger until the hammer struck the primer. There was a great puff of smoke followed by a gaping hole in the target.
"What the—," Clara exclaimed.
"Should have warned you," Edith said. "Although it's more entertaining to learn that lesson first hand," she added.
Right before her eyes the target began to repair itself. Clara observed the gaping hole disappear then heard a slight thud when the projectile hit the floor.
"Georgian," Clara asked.
Edith nodded and grabbed a big heavy metallic ball from another table. It was made of thick steel with pre-fragmented segments. At the top there was a brass fitting followed by a loop.
"German Kugelhandgranate," Edith said.
The elder then attached the loop to a hook and tossed it at Clara's feet. It smoked for a few seconds until it erupted into a ball of flame sending metal and burnt black powder in every direction.
Clara opened her eyes and saw that she was no worse for wear. However the furniture and targets within a couple of yards were shredded. At least initially and within moments everything was back to normal.
"Anti-personnel grenade, while heavy they are deadly when properly deployed," Edith said.
"So we can play without consequence," Clara asked.
"Correct," Edith said. "Any questions," she asked.
"Where are the other girls," Clara asked.
"Most are training or in their quarters, although some are in this room as we speak," Edith said. "This room can provide privacy when needed. Just like you and I are enjoying right now," she added.
"Where can a girl get her hands on a machine gun," Clara asked with a grin.
"Right over there," Edith said, unfazed by the question.
They both smirked before heading towards the goodies. Was this the beginning of a great friendship?
Disclaimer: This chapter is currently in development. There are likely typos, errors, omissions, inconsistencies and so forth. Please do not treat this as a polished and completed work!
Copyright © 2018 by Evelyn Chartres (Nom de Plume)
All rights reserved.