Disclaimer: This chapter is currently in development. There are likely typos, errors, omissions, inconsistencies and so forth. Please do not treat this as a polished and completed work!
Clara sat down at her favourite bistro and let out a contented sigh. People flowed all around her, busy with their own affairs. Alas that also included the waiter who was busy flirting with two young ladies at another table.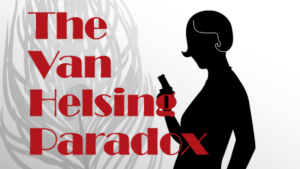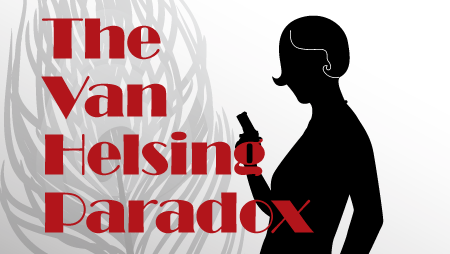 She did not mind per se, although she had hoped that someone would notice her dress. It was a long red number which hugged her body and had a long row of buttons running down the front. It certainly managed to turn a few heads back at the Tower, but Parisians tended to be more accustomed to cute girls and their dresses.
God she enjoyed the the ability to wear trendy clothing! Her ability to blend in demanded that she tap into current trends and fashions. That was one of the perks of being a senior student and Clara intended to enjoy every moment of it.
Below the brim of her hat, Clara saw the clear blue sky. She scanned the many shops, bars and restaurants that brought back a flood of memories. For the most part this neighbourhood had not changed since her first visit. The buildings were immutable, a testament to the builders who made this neighbourhood possible over a century ago.
All except for a cabaret that was absent from the scene, that site was was still empty, relegated to open storage for the neighbouring businesses. The adjacent buildings still showed signs of fire damage on their sides. Odd how everyone who passed by her were oblivious, although the fire was bound to be considered ancient history now.
Clara sighed, this annual pilgrimage of hers invariably led her to linger on her memories of Jack. She often thought on what might have happened if he were a normal boy out to get her virtues.
Her thoughts moved to his last words and how the poison he spouted had salted the earth. Nothing else would grow on that field now, ironic that his actions would help her become a formidable hunter.
It was fortunate that the impact of this anniversary lessened with every passing year. This year she was mostly blasé about it and hoped that the cute waiter would strike out. Clara would make sure to get some mileage out of him.
"Miss Grey," a young girl said.
Clara turned and found a little girl with red pigtails and freckles. The sight of her left Clara momentarily confused; it was not everyday that a character walked out from the pages of a book. Of course, the acolyte's uniform did much to kill the fantasy, but Clara chose to play this one out.
"How can I help you Miss Shirley," Clara said on a lark but got nothing more than a vacant stare.
"You've been ordered to report back," the acolyte said.
Her imagination had distracted her, Clara should have been wondering why anyone from the Tower was in Paris. Especially for an acolyte so young, they rarely went anywhere without an escort.
"Oh," Clara said while her eyes narrowed.
"Yes Miss. There's been an incident," the girl said.
"Oh," Clara said faintly.