Disclaimer: This chapter is currently in development. There are likely typos, errors, omissions, inconsistencies and so forth. Please do not treat this as a polished and completed work!
"I've been told that you made quite an impression when you burst in with Edith on your shoulder," the Reverend Mother said.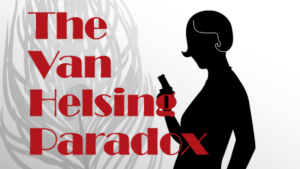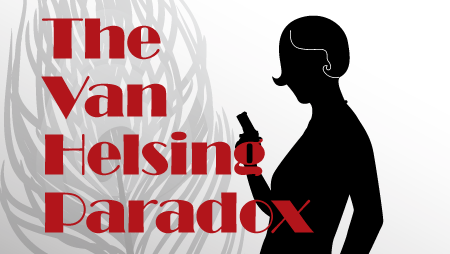 "Oh," Clara said, sounding distant.
Truth be told, Clara had not been looking to make a grand entrance nor a scene. She was also unable to think of an effective way to deflect that statement without appearing to be insubordinate or appearing to be a braggart.
"Sometimes it's a no win scenario," Clara thought.
"They had been domesticated," the Reverend Mother said when she decided to get to the point.
"What do you mean Reverend Mother," Clara asked.
"Same as a dog I suppose," the Reverend Mother said. "Taught them how to hunt and hide within a heavily populated area," she added.
"Was that why their place was so clean," Clara asked. "Except fo—," she added but faltered.
It was difficult to remember what she had witnessed. The gore, the stench and the flies were all elements drawn together from a poorly written horror story. Even if the minutiae of the scenes was impossible to recollect, the images still haunted her.
Surely Jack's room had been just as gory. A dismembered head with gouged out eyes should have evoked a similar response. Still there was something about this particular scene that made her mind run through what she witnessed over and over.
"Precisely," Augustine said. "They had a fully stocked kitchen and one of the little ones was found in the icebox dead," she added.
Clara noted that even the Reverend Mother seemed troubled by this development. She had always assumed that the head of her order was impervious to such news. Surely bad news came often enough to blunt her emotions.
The sight of the Reverend Mother showing a sliver of emotion was enough to endear Clara. The matriarch of the Tower being human gave her hope that she would not turn into some mindless killing machine. Somehow that notion warmed her heart.
"Was the young one a ginger Reverend Mother," Clara asked.
"No child," Augustine said. "Why do you ask," she said.
Clara had not reported the apparition since ghosts and spirits went against all they were taught. To talk about such things might lead them to question her sanity. For now it was best to keep such knowledge close to her heart.
"What about the cigarette holder and hair Reverend Mother," Clara asked.
"Your instincts had been correct that the item had been used recently child," Augustine started with. "They also found a series of broken vases, frames and knick-knacks swept into a closet," she added.
So the altercation had been far ranging, which meant that Edith must have put up one hell of a fight. Clara expected nothing less, but it was reassuring to have her suspicions confirmed.
That also meant they must have been waiting for her to die. Clara shuddered to think about such a death; left there to succumb to the infection. All to add flavour to the meat so that these creatures could feast on her friend.
A nearby door opened, and soon after a nun peeked out. Clara tried to read the emotions from the nun's deep blue eyes but drew a blank.
"Reverend Mother," the sister said. "The child is awake," she added.
"Oh good Sister," Augustine said while looking at Clara. "Shall we go in," she asked.
"Of course Reverend Mother," Clara said with a twinkle in her eyes.