For Clara, getting into Mexico was not a concern. The Cristeros War required substantial government resources to contain. That meant border guards did not bat an eye at a pretty foreigner crossing the border alone.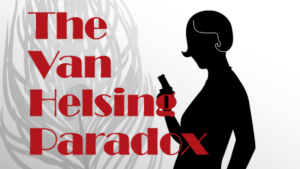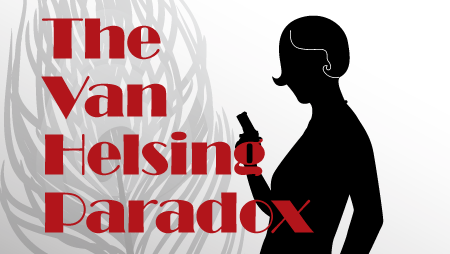 All Clara had to do was hide any religious affiliation. The government had grown suspicious of anyone connected with the Church. For now, it was best to avoid being a target for arbitrary arrest.
Clara had a good idea about which gate had been used. It must have been near the city from which those missing hunters were based out of.
The most interesting aspect of this journey had been the transition in flora. When she crossed into Mexico, the area had been dry and arid; but it gradually transitioned into a greener and more welcoming land as she progressed westward.
By the time Clara had reached the Pacific, she had crossed a lush jungle. This was a tropical paradise, and she imagined that it would become a major tourist destination once the dust settled.
The two hunters had been operating out of this city when they disappeared. Since this was an important port-o-call, the gate had strategic value.
Clara sensed that the Tower's reason for choosing a gate location applied just as well to their enemy. So it was reasonable to assume that they had a gate nearby as well. With some luck, she might be able to determine the available destination, although by itself that would be daunting.
Once Clara arrived at the train station, she took a cab to a nearby hotel. The surroundings were quiet ritzy leaving nothing to desire. Clara was even surprised to find a few telegrams waiting for her.
Clara tipped the concierge and quickly read through the messages. Every telegram received conveyed the same general information; all of the gates except for those in use during the incident were intact but inoperable. That meant the point of attack must have been destroyed as well.
When her luggage had been delivered, Clara pulled out the wireless. As expected, the number station provided the same sequence of numbers, but the message was being narrated by a male student. That meant the station was manned, so the Tower itself must still be intact.
Clara changed into a fashionable dress and made sure to bring her derringer along with a vial of holy water. It was time to explore the city and fashionable attire would distract the government troops while she sought out the Terminus gate. That would be her starting point. She only hoped it would not be a trap.
* * * *
By the time Clara neared the gate, the sun hung high in the sky. While it precluded stealth, it made it impossible for Drusilla or her ilk to be out and about.
The heat and humidity were making it difficult for her to keep dry and composed. She was starting to understand the allure of siestas. Even from this distance, she saw the devastation that surrounded the area. Clara had seen this level of destruction before, but only in a warzone.
"Very little left," Clara said as she ventured deeper into the ruins of what had been a church.
The remnants of the structure were charred and retained that distinctive odour of cordite. An incredible amount of munitions had been used to secure this place. That might explain the ball of flame that followed her through the gate.
There were tracks from heavy wheeled vehicles visible throughout the area. This had all of the hallmarks of a government sanctioned assault. So that meant that she was probably in the middle of a…
"Don't move," someone ordered in Spanish.
When she turned around with her derringer in hand, Clara noticed that she was surrounded. There were about thirty or so armed women visible, which meant there were more hidden.
"Ambush," Clara asked.
"Correct señora," the leader of the group replied.
"Lovely," Clara said.
Disclaimer: This chapter is currently in development. There are likely typos, errors, omissions, inconsistencies and so forth. Please do not treat this as a polished and completed work!