Disclaimer: This chapter is currently in development. There are likely typos, errors, omissions, inconsistencies and so forth. Please do not treat this as a polished and completed work!
Clara never realised the utter ecstasy experienced by having her blinders removed. For years Clara had been cooped up at the Tower learning the tricks of her craft, oblivious to the world beyond.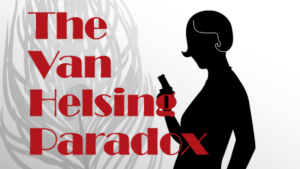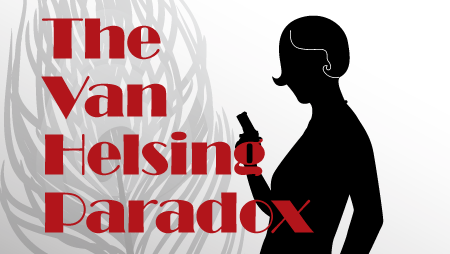 Now they had set her free, capable of coming and going as her heart desired. Clara had used the Terminus to reach Paris and was intent on playing the part of a tourist. Previous to her reigns being loosened outings had been tightly controlled and with good reason. It was said that students would often walk away from this life.
Clara sat at a cafe sipping on a cappuccino while waiting for her meal. All around her there was life unmarked by what lurked in the shadows. For a moment she too could feel the allure; that powerful draw that seduced others to defect.
If Clara were not certain that there were things out there that used her kin as a food source then she may have heeded to the call of the piper. Instead she took another sip and felt that brief surge of energy the caffeine gave her even if that was only imagined.
In the distance she heard an accordion player serenade passers-by with his music. In the opposing corner of this intersection a mime performed his trade. Clara was impressed by his soldier's resolve as he maintained silence no matter how hard the children tormented him. Clara wondered what it would take to break that discipline.
"A pair of tits," Clara thought.
Although this was Europe, a society far more practical about matters of the flesh.That was not the case with America, a country that still toiled under their Puritan values, it was a shame that so much fun was also considered taboo. The Puritans down South had made the body and the pleasures it could provide taboo. Just thinking about ways of getting that mine's attention br breaking taboo was exhilarating. If that was the feeling one got from breaking social norms, then Clara was not surprised people were not more easily seduced by a life of sin.
"You're wondering what it would take to make him talk aren't you," Jack said from behind.
Clara had been aware that someone was there, his steps on the cobblestone surface had warned her of his approach. Clara was not happy about this man's attempt at reading her mind.
"Among other things," Clara said with a perfect Parisian accent while she turned to see who it was.
"Hello Clara," Jack said.
Clara looked at the young man who was still a boy the last time they had met. It took all she had to maintain her composure and hide that schoolgirl giddiness she felt by the mere sight of him.
"Well… Well… Look what the cat dragged in," Clara said calmly before taking a sip of her cappuccino.
"Your best wine," Jack said once the waiter came out from the cafe. "It's been too long," Jack added before he sat at the table.
Clara tried to remember the last time they had crossed paths. He had been a year ahead of her but had vanished three or four years ago. There were rumours that a mission had gone wrong and that Jack was to blame. That meant the students were exiled unless there were mitigating circumstances. If a member of the order had betrayed their kin, even Dante's imagination would be insufficient to describe the punishment they deserved.
However, those were only rumours, nothing proven or reliably sourced. Still Jack looked good, a real lady-killer, she found it hard to turn away that is until the bottle of wine was brought to the table.
"Yes it is," Clara said in a calm voice struggling to conceal her excitement.
Jack waited for the waiter to pour him a bit of wine. He glanced at the glass for a moment before he swirled the contents. Clara observed how he took in the aroma before taking a sip.
"Very good," Jack said which prompted the waiter to fill both glasses. "So what method did you settle on," he asked.
Clara was momentarily confused, but her face turned a bright red once she realised the topic at hand. She glanced at the waiter who was busy serving another table and caught his eye. He too was momentarily confused until he realised that her order of Moules Marinières was still waiting out back.
"Good. That would help cool things down a bit," Clara thought.
"A lady is entitled to her secrets," Clara said.
"I don't think your bare breasts. No matter how perky would have done the trick," Jack said.
"Why not," Clara asked without betraying her annoyance at the accuracy of his guess.
"His eyes have focused on every well-dressed man who passed by," Jack said. "He also ignored that particularly scrumptious baby vamp who just walked by," he added.
Clara felt a slight sting to her ego. How could Jack comment on another woman while she was at the table? For the life of her she could not figure out where that particular emotion came from. This man was muddying the waters and Clara did not appreciate the experience.
"Mine would get his attention," Clara said bluntly.
"That stunning are they," Jack asked.
"Yes," Clara answered.
"Then prove it," Jack said with a smirk.
"Not going to happen," Clara tossed back.
"Why not," Jack asked.
"Not that kind of woman," Clara replied even if she were tempted to tease him with a little peek.
"Then how would I know," Jack asked.
"You'll have to take my word for it," Clara said.
Before Jack could continue with the back and forth, the waiter dropped a plate of steamed mussels on the table. Two plates and cutlery followed suit.
"Bonne appetite," the waiter said.
"Thank you," Clara said before the waiter left.
Clara used this opportunity to take her mind off of Jack. She eyed the steamed mussels hungrily and selected the most accessible one. They never had this sort of dish back at the Tower, such delicacies were seen as wasteful indulgences. Odd how sin and indulgence seemed to Be on a similar path to the divine.
"Do you want some," Clara asked even though she had no desire to share.
"I've already eaten," Jack said. "But thank you," he added.
Clara thoroughly enjoyed the mussels and the wine. She was on her second glass when she noticed how his glass was still full.
Now Jack had been away for far longer than Clara and might be less inclined to indulge. Clara was certain that her own appetites would evolve over time. So why order the wine?
"Sorry," Clara said. "I am being gluttonous and impolite by ignoring my company," she added.
"It's quite alright. We are all the same when we came face-to-face with real world," Jack said.
"What was your first foray into worldly cuisine," Clara asked just before she grabbed another mussel.
"Spaghetti Bolognese outside of Rome," Jack said.
What were the chances of her meeting Jack on her first real outing from the Tower? Surely the odds were astronomical and yet here they were. Clara should have been suspicious and kept her distance and yet she desired nothing more than to run to him.
Clara raised her glass and said, "To freedom and the food it brings."
Jack raised his glass and said, "Cheers."
They both brought the glass to their lips but Clara had been paying attention this time. This while time he had been wetting his lips instead of drinking the wine. Now that was enough of a revelation to get her mind off of his rugged good looks.
Salvation came once she heard the bells from the nearby church. Clara looked up and feigned a frown, disappointed that it was time to attend evening mass.
"Time to go," Clara said just before she got up.
Just before she opened her purse to pay Jack said, "No. My treat. This brought back some good memories from my first time outside."
"Oh I can't do that," Clara said. "How would I ever be able to repay you," she asked although his answer was obvious.
"Meet me at the cabaret around the corner from the church after service," Jack asked and in that moment appeared to be the most gorgeous man she had ever seen.
The bells forced her mind to stay focused. In her heart she was so very close to accepting his offer. However, she had a golden opportunity to test the waters.
Clara got her rapid breathing under control before saying, "Why don't you join me?"
"I have a matter to attend to before we meet again," Jack said.
Clara simply nodded and began her slow deliberate walk towards the church. Once she saw the priest she smiled faintly, a Herculean effort considering her mind was somewhere else.