After a lot of spit, polish, and effort, the stars have aligned. So that means I can now announce the release of my latest dark fantasy novel in both print and eBook! The Van Helsing Resurgence is the second book of the Clara Grey Adventures, and features the femme fatale readers fell in love in The Van Helsing Paradox.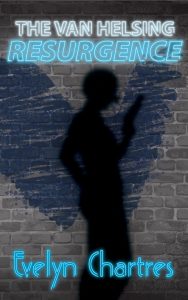 This story brings forth a rich set of characters, as they navigate in a world where reality has been shattered. Alone in this modern world, Clara soon learns that while the Roaring Twenties are long gone, a heroine's work is never done.
So what are you waiting for?