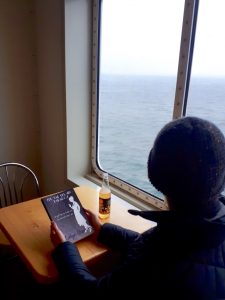 A friend of mine just got her signed copy of the The Van Helsing Paradox! What a wonderful way to spend a foggy ferry ride.
You too can get a copy of this historical dark fantasy in print or for free as an eBook.
It's interesting that this shot was taken on the same ferry that Clara would have taken on her way to the Terminus! That part was a complete coincidence.