It took the better part of the morning to find out where she ended up. Unfortunately, the gate's destruction made it impossible to return to the Terminus to get some answers.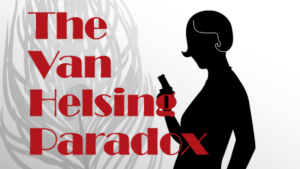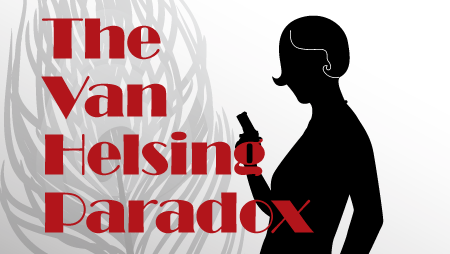 Clara used a shawl she had lifted from a passer-by to conceal the scorch marks, then wandered about until she came across the main entrance. The fact that every sign and the bulk of the graves were marked in French convinced her that she was nowhere near Mexico.
She eventually found her way out into town. People, for the most part, nodded politely and seemed oblivious to the mesquite odour that followed her. Clara kept on a smile and listened intently to their non-Parisian accents.
Without, much effort Clara made her way to the river bank. On the opposing side, she saw a small port city that could have been pulled straight out of central Europe. The city even featured a fortified wall and a French château overlooking the old city below.
To her right, she saw a large steel bridge that linked the two communities. Clara had not been here before but she knew enough from the landmarks and language to make an educated guess.
That helped her come up with her next course of action; first, Clara had to find a place to stay. A problem that was easily solved by finding her way to that French château. Fortunately, it was a railway hotel and a luxurious one at that.
After a base of operation was established, she would need to make contact with the Tower. How hard could that be?
* * * *
Clara walked into her opulent hotel room. The plush carpet, decorative bedding and fine crafted furniture adorned the room. In the space of a week, she had gotten a few odds and ends to keep her going.
Her wardrobe was a different matter. The clothes she wore on arrival had long been relegated to the trash heap. Clara had amassed a wardrobe that would permit her to blend into a crowd or stand out like the paragon of fashion she was.
A bell hop brought in a wireless that Clara had purchased earlier this morning. This disruptive technology was making the world feel smaller. Isolated communities now had a peek of the world beyond, exposed to music and cultures they never knew existed.
Wireless radio was a boon to her group. As they became ubiquitous, their order used the technology to stay informed and even coordinate missions.
To communicate, the Tower ran a number station, where an older student would read a series of numbers, repeated every five minutes. All she needed was ink, paper and her wireless.
She turned on the contraption and began to tune it. While most radios were not designed to pick up this frequency, certain models such as this one could be tweaked, all thanks to the Georgians. She tuned it exactly as taught using jewellery tools. At first, she heard nothing more than white noise, but slowly the distorted voice of a young woman cut through the interference.
"Thirty," the unfamiliar voice said calmly then trailed off.
"Aww, nertz," Clara said.
Clara looked at the clock and determined that it was running late. Unfortunately, that meant she needed to wait until the numbers were repeated.
After a pause, the voice began to recite the code, "Ten, Five, Eight, Fifty-One, and Thirty."
The code always used biblical references. In this case, the first three letters identified the book, so J, E and H were used to identify Jeremiah. The latter two numbers referred to the chapter and verse.
Clara looked it up in her room's copy of the Gideon's Bible. She already had an idea of what it would say, but it paid to be prudent to confirm what she knew.
"The mighty men of Babylon have ceased fighting, they stay in the strongholds; their strength is exhausted, they are becoming like women; their dwelling places are set on fire, the bars of her gates are broken," Clara read.
Bible verses were, of course, cryptic and this one required a fair amount of context to interpret. Based on her last jaunt through a gate, Clara determined that the Terminus had been attacked and disabled. Clara was effectively on her own, just like anyone else away from the Tower during the attack.
The Tower did have alternate entrances, kept secret from everyone but the most senior members. No doubt, they would use those to evacuate or to establish a new base of operations.
"How long would that take," Clara wondered.
"That's not good," Clara muttered while pacing the room. "So who is responsible?"
Clara could not help but think that Drusilla was responsible for this particular attack. That meant that those two hunters had paid the ultimate price so they could gain access to the Terminus.
Trading the lives of your enemy to weaken them globally. Even Clara would take that deal if the situation were reversed, especially if it crippled their ability to wage war.
The creature would have made sure to vacate the scene of the crime. Staying in proximity to the gate might lead to retaliation, so that meant getting as far away from the scene of the crime as possible. Drusilla must have used one of their gates to escape the scene.
At least Clara had a starting point: Find the gate and narrow down potential avenues of escape. That would focus her search and perhaps find a trail to follow.
"Not a great plan, sure, but it's better than nothing," Clara said.
Disclaimer: This chapter is currently in development. There are likely typos, errors, omissions, inconsistencies and so forth. Please do not treat this as a polished and completed work!