As expected the terrain was treacherous. For the first mile or so the ground was nothing but mud. Stepping through mud created suction which forced them to thread carefully or lose a boot. With every step they brought more and more of the battlefield with them; so much so that they had to use something to scrape off a few layers and bring some spring back to their steps.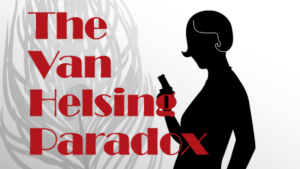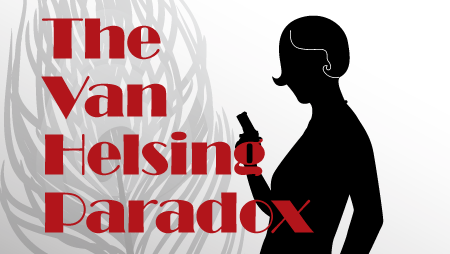 Later on they reached a series of trenches which concealed their advance. The trenches were quickly beginning to deteriorate without constant care. Still it gave them ample cover, and they only had to keep an eye out for booby traps.
As they left the network of trenches, it began to snow. The type of snowfall that would have lit up a school child's eyes; both Edith and Clara shivered as they ventured on towards their objective.
The snow would make it more difficult to conceal their tracks. Despite the risk they pushed on, and used a crater for cover while they surveilled the area. From the safety of a crater, the girls spotted the shattered spires of the church in the distance. From here the symbols of faith and sanctuary looked more like a jagged set of fangs.
The last five hundred yards or so were spent either on their knees or crawling across the terrain. It was eerily quiet, there was no gunfire, mortar or artillery fire to be heard. The wind was calm, so the snow fell lazily over the ground and transformed this burnt out landscape into a winter wonderland. It bothered Clara how all of that death and destruction could be so easily concealed.
Once they reached the outskirts of what had been the church courtyard, they found a piece of the property wall that was still standing. It would give them plenty of cover while they waited to find out why they had been summoned here.
A half an hour later Clara felt Edith press against her arm. To the east Clara saw two distinct shadows brake through the falling snow and in time turn into the defined silhouettes of a well-dressed couple.
The girls were confused, these were not the manicured gardens of Versailles. In the background an artillery barrage started anew and Clara guessed that Christmas was over and along with it one's love for their fellow man. In the back of her mind she kept count on how long it took between the flashes of light and the bang to see how far the fighting was.
As the couple reached the church spire, they paused to scan the area. By this time the girls were covered in snow and thus well concealed behind the stone wall. They seemed unaware of the girls' presence and the female grew increasingly impatient.
Edith passed the binoculars so Clara carefully pressed the cool brass against her eyelids. From this distance they seemed to be a normal genteel couple out for a stroll, which was clearly out of place for the setting.
For one there was no fog on their breath. Anyone out in this weather should have shown signs of breathing. One quick look at the woman's uncovered face revealed a great deal more than a lack of breathing.
Clara would never forget that face, the woman of great beauty who rivalled that of angels. The sight of that creature brought back all those memories from that night. Had it been more than a decade already?
She reached for her pistol, and released the clasp. Edith caught the movement from the corner of her eye and motioned Clara to stop.
"What," Edith asked noiselessly by moving her lips.
Clara handed back the binoculars and replied, "It's her."
At first the words did not elicit a response, but after a moment Edith's eyes widened. She too had come to the same conclusion and knew why Clara had reached for her sidearm.
Two of them and one powerful enough to kill indiscriminately on consecrated ground. Even armed as they were, the girls were poorly equipped to deal with a threat of that magnitude.
"I doubt a sustained artillery barrage would work," Clara thought.
The two observed from a distance and Clara kept tabs on what lay behind them. The last thing they needed was to end up surrounded.
After another twenty minutes of waiting the couple appeared to be at their wits end. The female scowled and lashed out at her male companion. The latter knew well-enough to cower, so clearly he was subordinate to the female.
Clara contemplated a course of action, one that would permit them to see another day. She also envisioned a scenario where that female ended up with a sunburn. Alas, Clara could not find a way to consolidate these disparate plans.
"Just ducky," Clara thought.
Disclaimer: This chapter is currently in development. There are likely typos, errors, omissions, inconsistencies and so forth. Please do not treat this as a polished and completed work!