Clara locked the door as soon as the valet left empty handed and crestfallen. She settled onto the bed, admiring the opulence. There was nothing here but the best and that came as no surprise.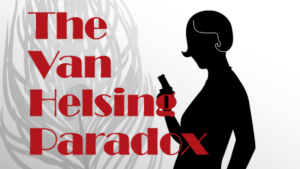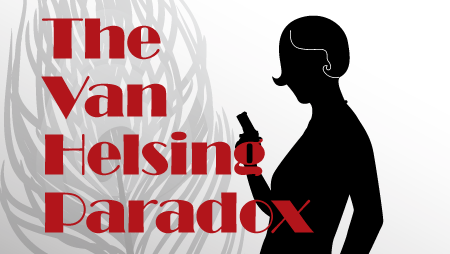 She pulled out the picture from her bible. How odd was it that she had not aged a day since they last met? They never aged, none of them did. That explained why people were so easily convinced to turn their backs on God. Such a small price to pay to avoid the ravages of time.
Rumours swirled within her order that this transition occurred during a ritual that was eerily similar to a baptism. A wilful act which ceded their place in paradise for commuting their death sentence on the mortal plane.
The older these creatures were, the more twisted and dangerous they became. Age warped their minds as boredom led them to shed their morality. Their kind would do anything in their power to keep boredom at bay, even for a moment.
This particularly nasty one had walked the earth for a long time. There was no other way to explain how consecrated ground meant nothing to her. The younger ones often had an aversion to those with faith, although they were rarely conscious of it.
It was an invaluable way for Clara to find threats in a crowd. If she observed someone who kept their distance despite making advances, Clara knew she had found a monster in their midst.
"Betty Jones," Clara said after reading the name on the back of the picture.
A very modern name, Drusilla's way of avoiding any unwanted attention. How many names had she used over the years? As many as the Devil?
"Time to get ready," Clara said while she grudgingly slid off of the bed.
Tonight she would dress in accordance with fashion, and not for comfort. It would make her the proverbial wolf in sheep's clothing, free to manipulate men as she saw fit. Drusilla was not the only one who possessed that particular skill set.
The latest fashions did have disadvantages. For one, it was difficult to conceal weapons. This was a trade-off that women regularly made, since walking into a gin mill while dressed in plate-armour tended to be a giveaway.
Before leaving, Clara put on a long strand of pearls. The pearls formed a fashionably long necklace that flowed over her light blouse. In turn, her blouse flowed loosely over her skirt which did the same over her gams.
Her ears were adorned with a set of studded pearl earrings. These were convincing fakes since patrons of the Grand could spot cheap knock-offs from a mile away. Each contained a single drop of holy water, one of the many tricks up her sleeve that had endless possibilities.
Out of habit, she wrapped Father Michael's rosary around her wrist, tight enough to conceal its religious significance and the blade fitted at the end. Clara carried it with her everywhere she went, ever since the incident. She wore it out of respect for the dead, for those who lost their lives protecting the innocent from the likes of them.
She looked into a mirror, making sure her hair was neatly bobbed and devoid of any stray curls. She then turned the outer casing of her lipstick to extend the carmine dye and wax stick. Clara proceeded to spread the compound over her lower lip. She then followed through to the top but did not completely fill in her lips. Somehow, the illusion of smaller lips had become the latest craze. No matter how silly it seemed, breaking from the norm in this situation was asking for trouble.
As an additional precaution, she dabbed a thin layer of holy water onto her lips. While mostly immune to the feminine wiles of the women, men took more effort. Fortunately, they tended to be melodramatic losers like Jake who sought to romance their prey. The holy water was a fail-safe and one that saved her life on several occasions.
Lastly, she placed her compact, lipstick and other cosmetics into a small purse. It was a black, sequined affair with a thin shoulder strap that left just enough space to accommodate her derringer. A gal had to look out for herself after all.
Clara slipped her feet into a pair of shoes then double-checked her appearance in the mirror. She hated getting all dolled up for a hunt, but one had to play the part. She wondered if Father Michael ever had to get ready like this and giggled at the thought of him wearing her dress.
"That would be something to see," Clara said before opening the door. "Now where's Drusilla?"
That creature was bound to be at the biggest party going. Where else could she be the centre of attention? Clara had every intention of crashing that party.
Disclaimer: This chapter is currently in development. There are likely typos, errors, omissions, inconsistencies and so forth. Please do not treat this as a polished and completed work!