Max, the night concierge, kept busy by reading the local paper. News never changed, especially the local rag, since the truth was bad for business.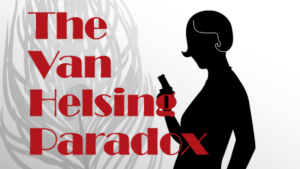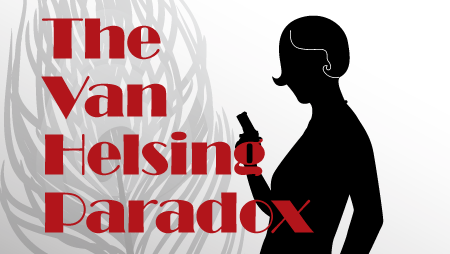 From the corner of his eye, he spotted a keen woman heading towards the fountain. When she stopped to take in the view of the cherubs feeding their eternal pond, his eyes focused on her.
She had all the signs of someone afflicted with the malady called life, an unfortunate condition that invariably led to death. Despite her terminal prognosis, she appeared to be fit, at least as judged by the toned muscles in her getaway sticks and bare-arms.
When this dame turned around, he saw a hint of worry in her eyes. She looked around as though searching for someone. Max even noted how her heart rate rose to match her anxiety.
When she was about ready to give into hysterics, the woman's eyes floated over to Max. Upon seeing the presence of staff who could assist, she approached his desk and he noted the sensual sway of her hips.
"Oh, where is she," Clara murmured while looking over her shoulder.
"Where is whom madam?" Max asked.
The poor dear's heart was very much at a gallop by now. With curiosity renewed, he hoped this event might temporarily relieve his boredom.
"I was supposed to meet Betty here an hour ago," Clara said all worried. "But I fell asleep and woke up too late," she added while her voice was on the cusp of cracking.
The concierge had no desire to deal with the waterworks. After having lived for over a thousand years, this type of melodrama wore thin. Max's only interest was to get her out of his hair.
"Betty?" Max asked to see if she could come up with a family name.
"Jones. Betty Jones," Clara replied.
With hope renewed, her voice perked up, but Max quirked an eyebrow. That was not a name that should have rolled off her tongue.
Her eyes were hard to read but he could tell this was not some dumb dora. Years of life and experience shone through clearly enough. Was this one playing him? This was not Betty's conventional fare. How did these two know each other?
It was during his slew of questions that he noticed something peculiar. To think he nearly missed the clues! Max was now standing a foot away from the counter as though her very presence could harm him.
He could overcome that fear if need be, and even vacation at Sancta Sedes while sucking the life out of the Pope. But this remained a potent clue that there was a hunter in their midst.
"I believe I saw the young miss heading towards the East wing," Max said wholeheartedly.
At this point, it simplified matters to tell her the truth. It would get her out of the way, so he could get on the blower to coordinate a response.
"Really?" Clara asked excitedly.
The girl relaxed and even her heart slowed. A clear sign that she was well trained and could wreak havoc. A hunter of this calibre on the loose was bad news.
"Thank you!" Clara exclaimed. With a warm smile, she added, "I could kiss you!"
"That's quite alright my dear," Max said with a nod. "Now, be sure to head in that direction and you are bound to come across her," he added while pointing out the way.
"Thank you," Clara said excitedly.
She walked away with a light seductive sway. It was as though she were inviting him to follow, or was that a dare?
Max could not help it. He was in awe of just how manipulative this one was. With this distraction out of the way, he picked up the receiver and waited for Mavis to answer.
"Operator," Mavis said.
Tonight Mavis would be the vital link to contain this evening's complication.
Disclaimer: This chapter is currently in development. There are likely typos, errors, omissions, inconsistencies and so forth. Please do not treat this as a polished and completed work!