Disclaimer: This chapter is currently in development. There are likely typos, errors, omissions, inconsistencies and so forth. Please do not treat this as a polished and completed work!
Clara did not hear most of the sermon, her mind was busy attempting to consolidate the myriad of feelings and thoughts swirling around in her head. The fact that the church was warm and stuffy did not help matters.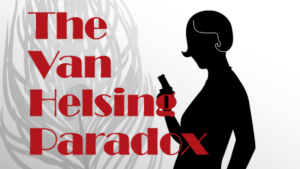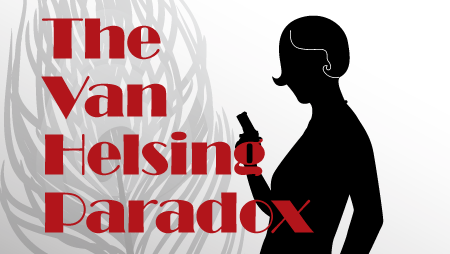 So what did she know? Jack's sudden appearance from out of the ether was just plain odd. Yet it still could have been dumb luck.
Would that explain his aversion to food and drink? What about her attraction to him? She could barely take her eyes off of him, and that was out of character. Clara had never felt so drawn to anyone before.
"The males of the kind were known to form an intense attraction with their prey. This often proved to be fatal to the prey though not always," Professor Stephen's once said.
Was that the pull, the draw she experienced just now? She had been chosen to fight their kind, trained by some of the best to fulfil that mission. Certainly her training would enable her resist the temptation?
Or could she? Their primary weapon of a hunter centred on their faith. Did Clara have faith in God or at least enough to imbue her with ability to fight off such creatures? Or was it simply that she knew that these creatures existed, so faith had never played a part in the equation or at least until now.
Even now she had no problems rhyming off in Latin the necessary replies and prompt to the evening mass. What colour was the priest's hair? How many other parishioners were in attendance? How old was that child fussing just behind her?
These were all things she should know. Members of her order survived by maintaining faith and vigilance; right now both were deficient. So what was she to do?
Clara closed her eyes and focused. It was time to rely on her training, push away all of these emotions and think her way out of this. At worst Jack would turn out to be like she remembered him and might end up naked, out of breath and completely satiated. Not a bad way to end the evening?
More than likely she needed a weapon and plan. This church had no cache of weapons and even if it did, they were probably ceremonial.
She did carry Father Michael's crucifix. It made up part of her rosary and remained unnoticed during gatherings; even those at the Tower never questioned its existence.
As for defence, armour was out of the question. Clara sighed but was determined to keep her wits about her. Instead of panicking, she instead walked over to the pool holy water. She dipped her fingers in and did the sign of the cross while reciting a quick prayer.
This time she varied the ritual by wetting her lips. With any luck it would make her lips appear glossy; at least temporarily. She was going to a cabaret after all and clearly did not the time to prepare.
"No matter," Clara said. "Women have been able to conquer the hearts of men with far less," she added before heading out into the night.